Wincanton's focused community website for news, views and information including a full calendar
Headlines » Arts/Entertainment » Wincanton Youth Theatre
Fri 24 May '19, 12:45
By Andrew Warren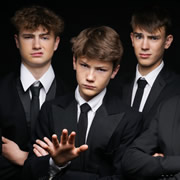 Wincanton Youth Theatre presents Bouncers and Shakers; TWO plays, either side of the intermission, that have it all. Sexual relationships, drinking, gang mentality and political commentary, and that's only in the ride over in the taxi.
Sat 15 Dec '18, 22:42
By Andrew Warren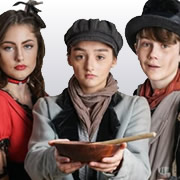 If you've ever wanted more, there's a fabulous musical for you this Christmas. Wincanton Youth Theatre is putting on its biggest ever show, this weekend at King Arthur's School.
Wed 15 Aug '18, 19:44
By Andrew Warren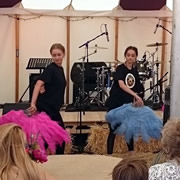 The Wincanton Youth Theatre were delighted to be asked to perform again at the annual Hauser and Wirth Summer Party in Bruton in July. The festival had a circus theme, and raised money for the Carymoor Environment Centre.
Tue 3 Jul '18, 18:51
By Andrew Warren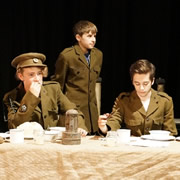 Last weekend, Wincanton Youth Theatre performed their First World War commemorative event, A Long Way to Tipperary. After the performances, the group donated £213.64 to the Royal British Legion's Poppy Appeal.
Fri 22 Jun '18, 19:28
By Andrew Warren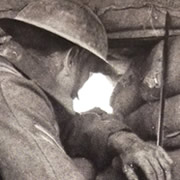 The youngsters of Wincanton Youth Theatre have created a moving tribute to the sacrifice of a generation. All profits from the show will go to the Royal British Legion Poppy Appeal. But that's not all they've been up to this year.
Thu 7 Dec '17, 22:43
By Andrew Warren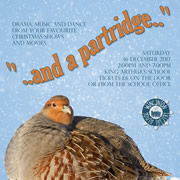 Following on from their huge success with Bugsy Malone in September, Wincanton Youth Theatre are proud to present their Christmas show for 2017, "…and a partridge…", featuring over twenty acts, including some wonderful singing, dancing and, this year, some serious acting.
Thu 23 Nov '17, 17:50
By Andrew Warren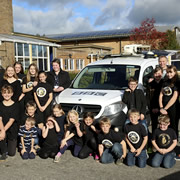 Earlier this month, BBC Somerset's Clueless team joined the Wincanton Youth Theatre at their weekly rehearsals, and they performed live on BBC radio to bring the show to a close.
Sat 9 Sep '17, 22:56
By Andrew Warren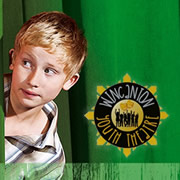 In 2018 Wincanton Youth Theatre will be offering their members funded examinations from the London Academy of Music & Dramatic Art, initially offering training for the group musical theatre exams.
Sat 2 Sep '17, 13:18
By Andrew Warren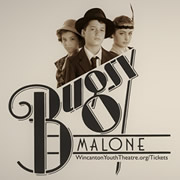 Wincanton Youth Theatre will be performing its first "proper" musical, the hugely popular Bugsy Malone, on Saturday 30th September and Sunday 1st October at King Arthur's School, Wincanton.
Showing 1 - 9 of 9 Articles