Wincanton's focused community website, providing news and information including a full calendar
News » Arts/Entertainment » Wincanton Silver Band
Sat 31 Oct 2020
By Neil Chapman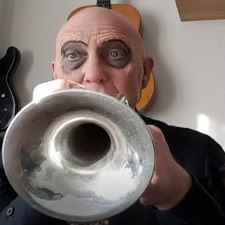 It's the witching hour once again, and Wincanton Silver Band has brought some humour to these dark and dismal times. Put together from our homes, our 5th lockdown music piece is a classic.
Fri 9 Oct 2020
By Sandra Pearson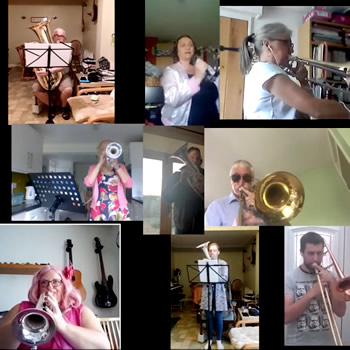 If you're wondering how Wincanton Silver Band has been spending the summer nights during lockdown, then its latest video will give you a clue. The band has just released its fourth social distancing video: "Summer Nights" from the musical Grease.
Mon 10 Aug 2020
By Sandra Pearson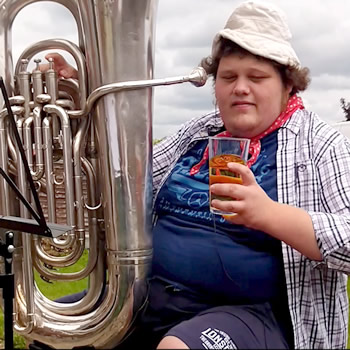 Wincanton Silver Band recently released another social distancing video and has dug deep into its Somerset roots by recording a special arrangement of The Wurzels' "Combine Harvester".
Mon 1 Jun 2020
By Sandra Pearson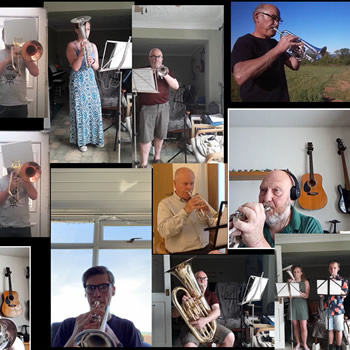 Practice makes perfect. Encouraged by the positive reaction to its first social distancing performance, which received over 6000 views on its Facebook page, Wincanton Silver Band has produced another social distancing video.
Mon 18 May 2020
By Sandra Pearson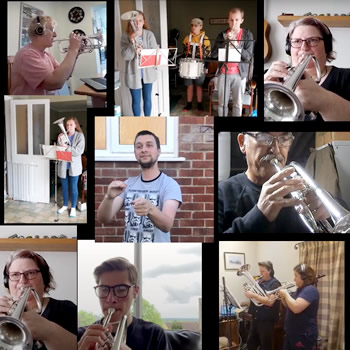 Inspired by videos of other bands on social media, Wincanton Silver Band decided to have a go at putting together a social distancing performance of their own. You may be interested, and surprised, to read about how they did it.
Fri 27 Mar 2020
By Sandra Pearson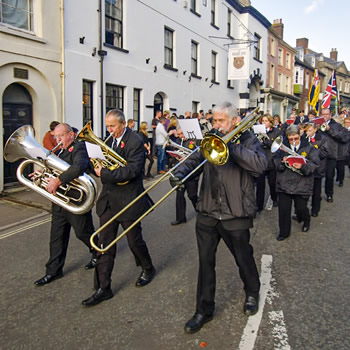 Wincanton Silver Band's trip to the regional championships in Torquay on Saturday 14th March was fraught with memorable tribulation, but they pressed on and managed a credible performance in the face of considerable adversity.
Thu 12 Mar 2020
By Sandra Pearson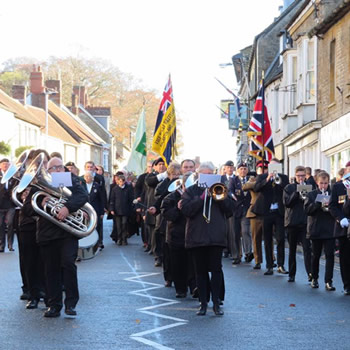 Wincanton Silver Band is proud to represent the Town at the West of England Regional Championships in Torquay on Saturday 14th March. Taking part in contests is part of the Band's plans to attract new players.
Mon 23 Sep 2019
By Sandra Pearson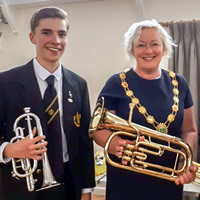 Susan Shelbourn-Barrow, Mayor of Wincanton, supported Wincanton Silver Band's "Meet the Band" event, held at Wincanton Memorial Hall on 22nd September. The band is recruiting, especially younger musicians.
Thu 15 Aug 2019
By Sandra Pearson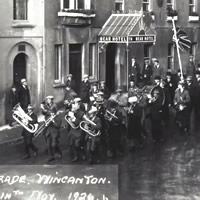 In 2020, Wincanton Silver Band will be celebrating 130 years of music-making in Wincanton. On Sunday 22nd September, the band is holding a "Meet the Band" event at which you can have a go at playing some of the instruments and listen to a short concert from the band.
Fri 26 Apr 2019
By Neil Chapman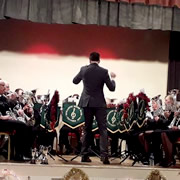 Wincanton Silver Band is putting on a Spring Concert this Sunday, 28th of April, presenting 'Music from the Movies', including Singing in the Rain, Les Misérables, Pirates of the Caribbean and Guardians of the Galaxy, and there'll be popcorn!
Sat 28 Mar 2015
By John Smith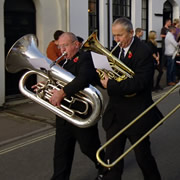 The Wincanton Silver Band is a prominent part of Town life, entertaining us throughout the town year at many local events. Now they are celebrating 125 years of bringing enjoyment to others through their music.
Tue 14 May 2013
By Julie Verney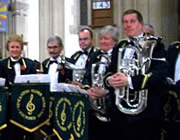 Wincanton Area Parkinson's Group are delighted that Wincanton Silver Band have chosen this local group to share the proceeds of their next concert. Please support the event next Sunday 19th May 2013 at 3.00pm in Wincanton Memorial Hall.
Showing 1 - 12 of 12 Articles