Wincanton's focused community website, providing news and information including a full calendar
News » Arts/Entertainment » Wincanton Silver Band
Wincanton Silver Band regional championships 2020 report
Friday 27 March 2020, 18:41
By Sandra Pearson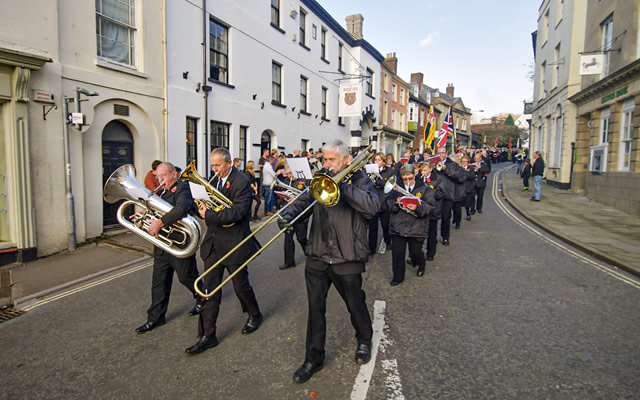 Coronavirus is in the news everywhere. You can't avoid the impact and neither could Wincanton Silver Band on Saturday 14th at the regional championships in Torquay. The Band had to make a very difficult last-minute decision on the day before the contest whether or not to attend.
After very careful consideration they decided to go; each player armed with a pack lunch, hand sanitiser, tissues etc. They sat in the coach in nervous expectation, with Neverland playing in their heads. Then came another setback: one of the Band's principal players was taken to hospital with a suspected stroke. With his wife also a key player, the band was two players down. After another reassessment, many phone calls, and a rejigging of the parts, the Band finally set off.
Contests are all about playing your best and meeting old friends. This year was a bit surreal. No catching up with old friends at the bar, as a decision was taken to stay away from the venue for as long as possible and minimise social contact.
The Band gave its best shot. Players stepped up to play parts that were unfamiliar to them after only 30 minutes of rehearsal. Nevertheless the band came a credible 12th out of 16 bands. The write-ups were encouraging, especially in praise of our musical director, James White, who was conducting his first contest as MD.
4barsrest.com tweeted on the day,
"The most excitable MD definitely came from Wincanton Silver Band and you really get the impression he inspires the band."
The Band would definitely agree with this.
James was particularly pleased to conduct a full band and hopes this will continue. With the ramping up of coronavirus the Band will not meet for a while, which is a sad conclusion to the day out. That doesn't mean no playing, as James intends to keep the Band on its toes and encourage home practice.
---
Related articles