Wincanton's focused community website, providing news and information including a full calendar
Headlines » Arts/Entertainment » Where West Begins
Wed 7 Mar '18, 12:48
By Fanny Charles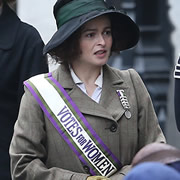 The film Suffragette will be showing in Wincanton Town Hall tomorrow night as part of programme called Power Of Women (POW) created by South Somerset's film project Where West Begins and Lynne Franks.
Mon 22 May '17, 14:09
By Fanny Charles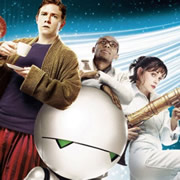 South Somerset's Where West Begins film programme continues at Wincanton Town Hall on Thursday 25th May with a screening of the film of Hitchhiker's Guide to the Galaxy, to celebrate International Towel Day! (Really – we aren't making this up, read on!)
Thu 11 May '17, 08:43
By Fanny Charles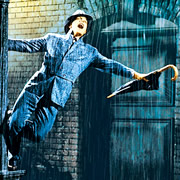 Beginning Friday 12th May, Hauser & Wirth in Bruton is host to a three-day festival of film screenings, live music, talks and more. The weekend also includes events organised by Where West Begins, South Somerset's new film programme, which shows films, with talks, workshops and other activities, in venues including Wincanton Town Hall.
Thu 6 Apr '17, 19:24
By Fanny Charles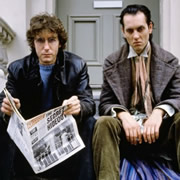 The cult film that made an overnight star of Richard E Grant is on screen at Wincanton Town Hall on Saturday April 8th, as part of Where West Begins' neighbourhood cinema programme. Withnail and I, made in 1987, is celebrating its 30th anniversary this year.
Sun 2 Apr '17, 18:30
By Fanny Charles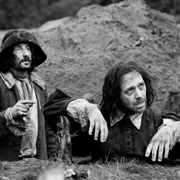 Fans of horror movies can take a trip with magic mushrooms back into the mayhem of the English Civil War when A Field in England is shown at Hauser & Wirth in Bruton on Wednesday April 5th, as part of Where West Begins' new neighbourhood cinema programme
Wed 15 Mar '17, 17:26
By Fanny Charles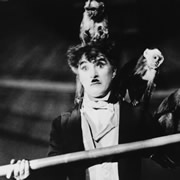 Kicking off on 1st April with Charlie Chaplin's Circus combined with a circus skills workshop, Wincanton Town Hall will host some of WhereWestBegins' National Lottery funded classic cinema programme, designed to encourage young people to enjoy films and discover more about the business and art of making them.
Showing 1 - 6 of 6 Articles