Wincanton's focused community website, providing news and information including a full calendar
News » Arts/Entertainment » Where West Begins
Take a magic towel to a distant galaxy...
Monday 22 May 2017, 14:09
By Fanny Charles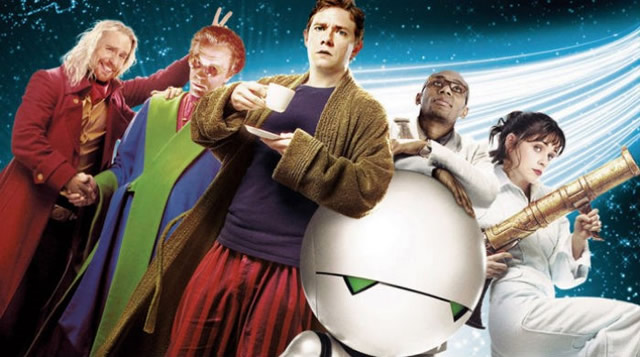 South Somerset's Where West Begins film programme continues at Wincanton Town Hall on Thursday 25th May with a screening of the film of Hitchhiker's Guide to the Galaxy, to celebrate International Towel Day! (Really – we aren't making this up, see below.)
The evening begins with the film at 6pm followed by a child-friendly pub quiz.
The late Douglas Adams wrote Hitchhiker's Guide to the Galaxy in Stalbridge as he watched the glove factory being demolished opposite his mum's house. His sister Sue Adams will introduce the film.
In association with Wincanton's Discworld Emporium there will be some fabulous prizes for the quiz and a Pan-Galactic Gargle Blaster for the winning team.
A towel is necessary for entry (but can be rented at the door). There will be extra quiz points for anyone wearing a bathrobe.
International Towel Day was founded in 2001, two weeks after Douglas Adams' death on 11th May. It is a day when Hitchhiker fans carry a towel, as described in Adams' book, or share folded towels to show their appreciation of the brilliant writer and his books. In the first Hitchhiker guide, Adams wrote: "A towel, it says, is about the most massively useful thing an interstellar hitchhiker can have. Partly it has great practical value. You can wrap it around you for warmth as you bound across the cold moons of Jaglan Beta … " and so on.