Wincanton's focused community website, providing news and information including a full calendar
Headlines » Arts/Entertainment » Wincanton Youth Theatre
A Long Way to Tipperary - after show report
Tuesday 3 July 2018, 19:51
By Andrew Warren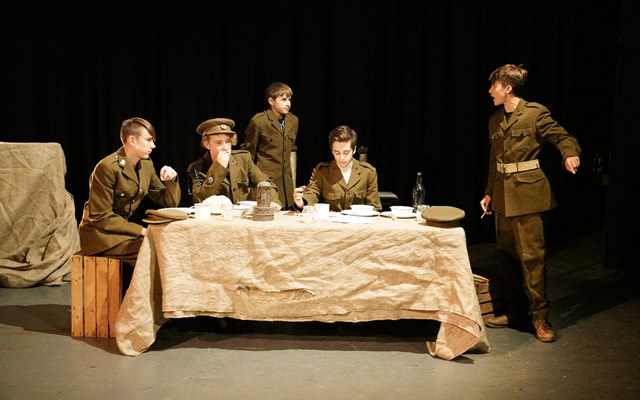 On Sunday, 1st July, Wincanton Youth Theatre performed their First World War commemorative event, A Long Way to Tipperary. The show included drama set in the trenches from Journey's End, and both Telegram and Canary Girls portrayed life on the home front. Between these powerful dramas were specially arranged songs from the period, including Keep the Home Fires Burning, A Long Way to Tipperary, and Pack Up Your Troubles.
"It was a deeply moving experience for the audience, especially when you consider that the youngsters involved were the same age as the young men who went to war a century ago."

- Andrew Warren - show producer
"The boys and girls in our group had to dig deep emotionally to perform these pieces, and I was delighted with the result. I was also very impressed with the younger members of our group who read poems by Patrick MacGill and Ewart Mackintosh, both soldiers from the Great War."

- Sarah Nias - drama coach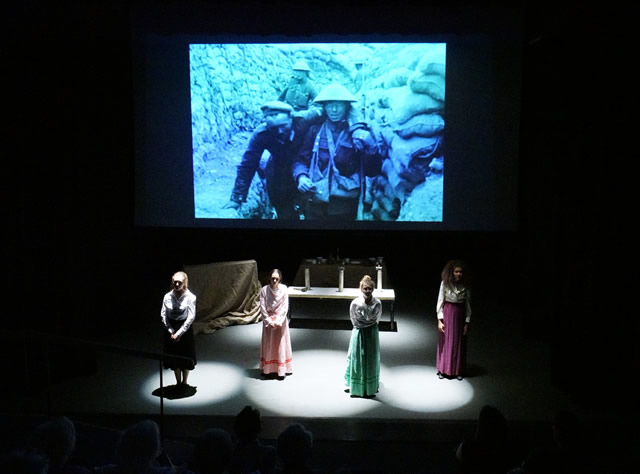 Also featuring in the line-up was some comedy from the Blackadder Goes Forth series.
"The comedy was an important component of the show. We have some great comic actors in the group, and they both opened and closed the show with their pieces. I think the audience appreciated the humour in an otherwise poignant and moving show."

- Kate Kirkpatrick - musical drama lead
A Long Way to Tipperary was performed at the Fitzjames Theatre at King's School Bruton. The school made their wonderful facilities available to the Youth Theatre for free, and provided help with costumes and props, and assistance with the complex tech in the booth behind the audience.
"I'm very grateful for King's help. Without it, we could not have put this show on."

- Andrew Warren - show producer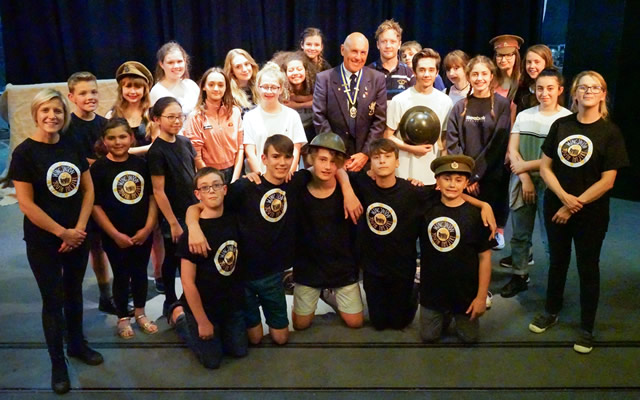 After the two performances, the group donated £213.64 to the Royal British Legion's Poppy Appeal from ticket sales and collection tins. Anthony Goddard, Chairman of the Wincanton Branch of the Royal British Legion, pictured centre, was present to receive the money. To his left, Will Stainton, the theatre manager, represented King's School. Pictured around the two are the cast and crew from Wincanton Youth Theatre.