Wincanton's focused community website, providing news and information including a full calendar
News » Health & Fitness » Sarah Gibson Optometrist
Mon 29 Apr 2019
By Allie Bailey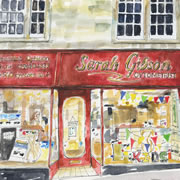 Sarah Gibson Optometrist is proudly celebrating 15 years in business, making it one of the longest-running high street businesses still open in the town! To mark the occasion, the shop has been refitted, and Sarah invites you to the unveiling this Wednesday.
Fri 30 May 2014
By Dorothy Chandler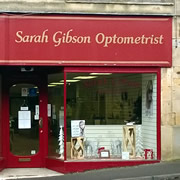 Award winning local Optometrist Sarah Gibson is celebrating ten years in business in Wincanton on Tuesday 3rd June. To mark the occasion, Sarah and her practice team will be raising funds to sponsor a Guide Dog puppy.
Thu 12 Dec 2013
By Sarah Gibson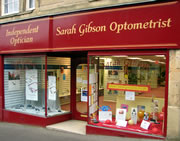 Were you worried by the recent article in the national newspapers about an increased risk of glaucoma if you have taken the contraceptive pill? Well don't panic just yet! Read on for a less sensationalist and more common sense approach...
Tue 5 Feb 2013
By Sarah Gibson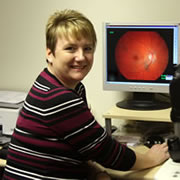 A recent report in The Telegraph has prompted a number of people to ask about the risks to their eyes when taking Aspirin. I want to give some plain sensible advice and share words of wisdom from The Macula Society.
Tue 10 Jul 2012
By Dorothy Chandler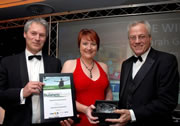 The very first Blackmore Vale Business Awards were held on Thursday 28th June at the George Albert Hotel in Evershot. As a Wincanton business, we were thrilled to win the Business Innovation of the Year award!
Thu 10 May 2012
By Tracy West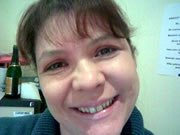 I wanted to write this article in support of a Wincanton business that I feel deserves support and recognition: Sarah Gibson Optometrists.
Fri 23 Mar 2012
By Paul Courtney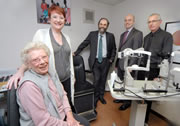 Frome and Somerton MP, David Heath, took time to visit Wincanton Opticians, Sarah Gibson Optometrist, on Friday 9th March to see the benefits of a new NHS urgent eye care service.
Thu 8 Mar 2012
By Sarah Gibson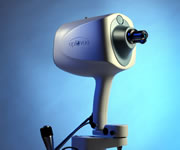 We've seen several people come and go but at last we have a wonderful little team of professional happy people, plus some exciting new gadgets, gizmos and services to help us take even better care of your eyes and eyesight.
Fri 10 Jun 2011
By Sarah Gibson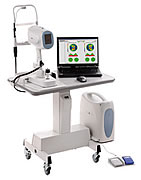 "I don't need an eye test - I can see just fine!" Think again! A regular eye examination could save your sight, or even your life! Read on for some things you might not know about your eyes, plus TWO special offers.
Mon 16 May 2011
By Sarah Gibson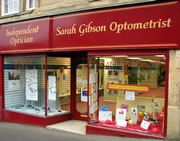 A lot has happened in the last 18 months at Sarah Gibson Optometrist. We have said Farewell to some wonderful people and Hello to a new face. Now we need another somebody to complete the team. Are you that person?
Tue 1 Jun 2010
By Jessica Stapleton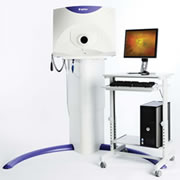 The Optomap is a piece of equipment which generates digital scans of your retina allowing Sarah to perform a more thorough examination on your eye's health.
Thu 22 Apr 2010
By Jessica E Stapleton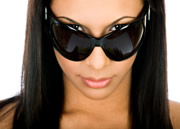 We all know that ultra violet radiation (commonly known as UV rays) is harmful to our skin. But did you know that UV is also damaging for our eyes?
Thu 1 Jan 1970
By Sarah Gibson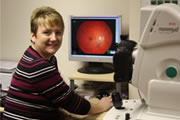 If you have toothache you go to the Dentist, not the Doctor so why should your eyes be any different? Optometrists are the high street eye experts, so surely it makes more sense for people to come to an optometrist like me, if they have an eye problem, rather than visit their overworked GP.
Thu 1 Jan 1970
By Sarah Gibson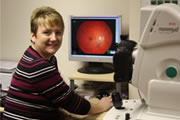 Here, at Sarah Gibson Optometrist we believe in supplying impeccable standard. One way we can offer this to you is by supplying Silhouette rimless eyewear which we consider to be one of the best rimless spectacles available.
Thu 1 Jan 1970
By Jessica Stapleton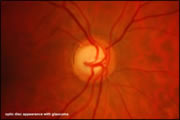 Glaucoma is the second most common cause of blindness worldwide.
Showing 1 - 15 of 15 Articles