Wincanton's focused community website, providing news and information including a full calendar
Headlines » Health & Fitness » Sarah Gibson Optometrist
June is National Eye Health Month
Friday 10 June 2011, 20:51
By Sarah Gibson
Go on, admit it, you thought a trip to the opticians was all about being persuaded to have the latest trendy specs didn't you? Read on to find out why an eye examination is about far more than just finding out which spectacles you might need, and to find out about our two special offers, only available in June.
I know the optical industry hasn't really got the message across to people of the importance of eye care, as it tends to get buried under all the adverts for cheap or even free spectacles, but I would like to redress that a little and give you some jolly good reasons why you should book an eye examination today.
An optometrist spends three years at university doing a vocational degree in Optometry and then undergoes a minimum of a year of supervised practice, followed by gruelling exams, before being let loose on the general public. We are trained healthcare professionals who specialise in eyes so, if you have a question about your eyes, ask an optometrist. We know a thing or two about what's going on in those peepers of yours.
Did you know that a thorough regular eye examination can detect all sorts of problems, not only eye problems but health problems too? That is why the RNIB recommends a thorough eye examination for everyone at least every two years. Children should have an eye examination at least once a year between the ages of 4 and 16 years, and children's eye tests are even paid for by the NHS!
When did you last have your teeth checked by your dentist? I bet it was within the last 12 months wasn't it?
Now, how about your eyes? Stop looking guiltily at the floor - I can picture you now. A while ago was it?
False teeth work pretty well, or so I'm told, but false eyes? Not so good! Isn't it time you took some time out to look after one of your most precious senses?
A thorough eye examination at Sarah Gibson Optometrist takes about 40 minutes and costs around £35, or £55 for a Gold Standard examination including OCT scanning. Not much in the grand scheme of things is it? Of course these things will all be included if you register as an Eyeplan member (some people may qualify for a free standard NHS sight test. Ask us to see if you qualify).
Since I qualified I have detected countless cases of diabetes, numerous cases of high blood pressure & cholesterol and, more worryingly, three ocular tumours, at least one of which could have become life-threatening if the patient hadn't come to see us in time. Now that is a sobering thought isn't it?
That is on top of the more familiar cases of cataract, macular degeneration and glaucoma that we have all heard about. Oh, and not forgetting the solution to headaches, eyestrain, dry eyes and red eyes that we see on an almost daily basis.
Ok, I guess I have sold a few hundred pairs of spectacles and contact lenses too, but that's only because people asked nicely. We do like to give people the whole package.
June is National Eye Month and here at Sarah Gibson Optometrist we are determined to make sure that the people in our area do not add to the estimated two million* people with sight loss(*source RNIB).
We have invested nearly £30,000 in a brand new scanner called an OCT. That is how much we value your eyesight! What price do you put on it?
This fantastic scanner has been likened to a CAT scan for the eyes. It shows us far more than we have ever been able to see before about the health of your eyes. It doesn't tell us anything about what spectacles you might or might not need but it does tell us if you are at risk from developing glaucoma or sight threatening macular degeneration. The earlier these conditions are detected the more effective the treatment can be. Most treatments are still aimed at stopping the condition getting worse. It is very difficult, if not impossible, to restore sight that has already been lost.
OCTs are not particularly common in High Street Optometric practices. For the past 10 years they have been largely confined to research labs due to their high cost. Now they are considered state-of-the-art eye care. Those of you who are familiar with our practice will know that we have had a fundus camera for over six years now, yet even these are still not in all High Street opticians. The OCT is the next stage in eye care and we have one right here in Wincanton.
A regular eye examination with a practitioner who knows your eyes and your history and has access to your previous records for comparison will pick up signs of problems or disease much earlier than a one off eye test with whoever is offering the best deal on specs this week.
Here are a few sobering statistics from the RNIB (www.rnib.org.uk):
There are an estimated two million people in the UK living with sight loss and that figure is set to double by 2050, yet approximately 50% of sight loss is avoidable.
There are around 370,000 people registered as blind or partially sighted in the UK (although to be perfectly politically correct we should now refer to them as people who are sight-impaired or severely sight-impaired).
Sight loss affects people of all ages, but as we get older we are increasingly likely to experience sight loss.
1 in 5 people aged 75 and over are living with sight loss.
1 in 2 people aged 90 and over are living with sight loss.
Nearly two-thirds of people living with sight loss are women.
Age-related macular degeneration is by far the leading cause of blindness in adults.
Other significant causes of sight loss are glaucoma, cataracts and diabetic retinopathy.
Almost two thirds of sight loss in older people is caused by refractive error and cataract, two conditions that are so easily treatable - the first by a simple pair of spectacles, the second by a short operation.
Where are we going wrong? It is clear that the business of eye-care has been overshadowed by the business of eye-wear. The reasons are complex and somewhat political so I won't bore you with them today - if you really want to know come in and have a chat, just give me a hand down from my soap box when I've finished would you?
For more about the OCT scanner, Eyeplan, or any of the conditions that I have mentioned in this article, see our website at www.SGOeyecare.co.uk
To book an appointment call 01963 34333
Now to that freebie I promised you - I hope you didn't cheat and skip all the way down here? Shame on you - I will be asking questions later so you had better go back and read it all!
Take your pick of one of these special offers: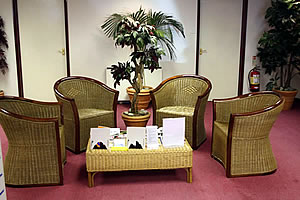 During National Eye Month you can register for a voucher for a free OCT scan* (worth up to £35).
You can keep the voucher until your next regular eye examination but they will only be on the website in June!
*Terms and conditions apply - see our website for full details.
Or
Get 20% discount on our fabulous range of Polaroid sunglasses
Simply go to the News and Fun Stuff page of our web site to sign up for one of these offers and to be first in line to receive future news and offers.
I will be posting other articles about eye conditions during National Eye Month so look out for more facts and maybe even a few more special offers to help you look after your eyes.
You only get the one pair of eyes - help us to help you to look after them!