Wincanton's focused community website, providing news and information including a full calendar
News » Shopping/Retail » Wincanton Wholefoods
Mon 22 Oct 2018
By John Smith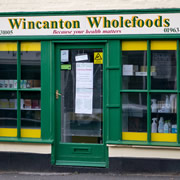 Steve Stapleton of Wincanton Wholefoods has announced his business will close its doors for the last time at end-of-day on 27th October. Make sure to pay at least one final visit to stock up on your favourite products, and use up your loyalty points.
Wed 29 Jan 2014
By John Smith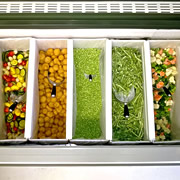 With the arrival of 2014, Steve at Wincanton Wholefoods has re-organised his shop to make way for a completely new, complementary range of freshly frozen, scoop-your-own produce from a company called Field Fare.
Sat 22 Jun 2013
By Steve Stapleton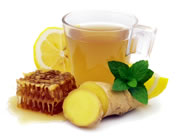 Would you like a chance to hear an expert explain how you can improve your digestive health? Norman Brown, from Optibac Probiotics in Andover, will be speaking at a seminar at The Charlton Musgrove Village Hall on Thursday 27th June.
Wed 5 Sep 2012
By Steve Stapleton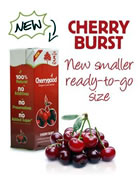 The first 'Tickle your taste buds Friday' was so successful in August, we sold out of the yoghurt that was being tasted, so we're doing it again… but with three different tasters. Come along and be tickled on Friday 7th September.
Tue 31 Jul 2012
By Steve Stapleton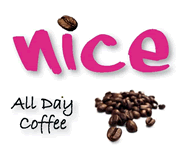 Friday 3rd August is Tickle Your Taste Buds Day at Wincanton Wholefoods. Pop along during opening hours to whet your appetite with a specially selected range of tasty yoghurt, balsamic vinegar and delectable coffee.
Sun 22 May 2011
By Steve Stapleton
Homeopathy has been in existence for almost two hundred years. But, relying on the principles and remedies it started out with, does homeopathy still have a place in your medicine cabinet? Yes! But don't take my word for it…
Thu 10 Feb 2011
By Steve Stapleton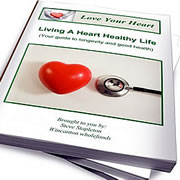 Every year, The British Heart Foundation runs The National Heart Month to raise funds for research into heart disease and to generally raise awareness of what is a massive problem - apparently one in three deaths are attributable to heart disease!
Wed 18 Aug 2010
By Steve Stapleton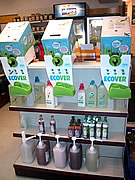 Steve at Wincanton Wholefoods shows how you can do your bit by re-using your plastic bottles and using an environmentally friendly Ecover product such as washing up liquid.
Thu 1 Jan 1970
By Steve Stapleton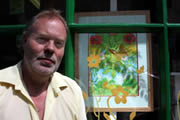 Owner Manager Steve Stapleton talks about Wincanton Wholefoods. Wincanton Wholefoods is your local health store located at the top end of the High Street (next door to Andrew Barclay the butcher).
Thu 1 Jan 1970
By Steve Stapleton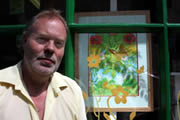 The incidence of babies being born with spina bifida is on the increase - in Scotland it has just been announced that this year has seen the numbers double and it is thought that this will be the same for the whole of the UK, where incidents of spina bifida are, already, the highest in the world!
Showing 1 - 10 of 10 Articles