Wincanton's focused community website, providing news and information including a full calendar
Thu 19 Dec 2019
By Andrea Cowan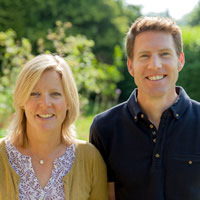 The Myakka warehouse outlet in Wincanton has now closed, but that's not the end of its story. Myakka is now part of the Ian Snow family, an ethical homewares company based in Devon, and founders Georgie Hopkins and Simon Whitehead couldn't be happier.
Tue 25 Jun 2019
By Andrea Cowan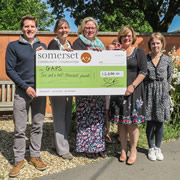 The latest community group to benefit from the Myakka Grassroots Fund is Wincanton-based Guardian and Adoptive Parental Support (GAPS), to whom Myakka representatives recently presented a cheque for £2,500 at one of their Balsam Centre meetings.
Thu 10 Aug 2017
By Andrea Cowan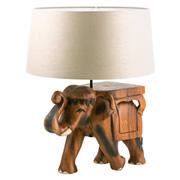 12th August is World Elephant Day. In support of this important cause, Myakka will be donating 10% of the sales value on any of its full-price elephant products sold during August to the World Elephant Day charity.
Sat 16 Jul 2016
By Andrea Cowan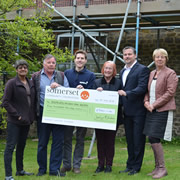 The Myakka Grass Root Fund has been set up to help the Somerset Community Foundation promote and support vibrant, inclusive communities within South Somerset. Bayford Chapel is the most recent project to benefit.
Wed 14 Jan 2015
By Andrea Cowan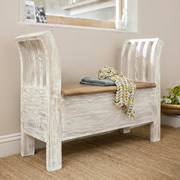 With our Winter Sale and Special Furniture Clearance Sale, there is an opportunity to save up to a massive 70% on some of our bestselling furniture, accessories, lighting and soft furnishings.
Tue 2 Dec 2014
By Andrea Cowan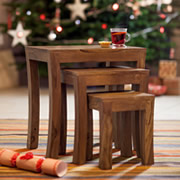 Visit Myakka this Christmas for fair trade solid wood furniture, unique, affordable gifts and gorgeous home accessories. Join us for a special late shopping evening, open until 8.00pm on Friday 5th December, complete with mince pies and mulled wine.
Tue 26 Oct 2010
By Natalie Hooper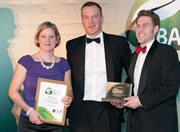 Wincanton's Fair Trade Furniture Retailer, Myakka has won the Business of the Year Award at the Somerset Business Awards 2010. This is a huge achievement. The business was founded eleven years ago by Georgie Hopkins and Simon Whitehead and the award acknowledges the hard work that has been put in by everyone.
Sun 26 Sep 2010
By Natalie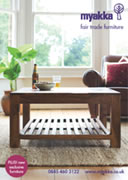 The new Myakka Autumn 2010 catalogue is available now. It is packed full with new and exciting products as well as our old favourites. There is something to suit everyone in this brand new catalogue.
Showing 1 - 8 of 8 Articles