Wincanton's focused community website, providing news and information including a full calendar
News » Shopping/Retail » Farmers Markets
Thu 28 Nov 2013
By Janet Wood, Daisy Hart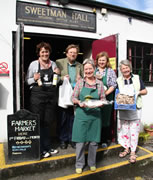 Wincanton Farmers' Market, which has been a regular feature in the town since 1999, will close after its last market on Friday 6th December. Several producers are leaving the market and there are not enough stallholders left to make the market viable.
Mon 25 Feb 2013
By Janet Wood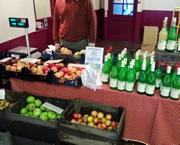 Wincanton Farmers' Market is back for March, first of the month, 9am-12pm. Read on for a list of the stall holders, including one or two changes this time.
Wed 30 Jan 2013
By Janet Wood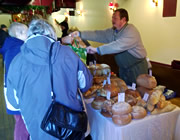 We are back again this coming Friday for our first 2013 market in Wincanton. What a start to the year it has been with heavy snow, freezing temperatures and now wind and rain. Thank goodness we are inside on Friday.
Wed 5 Dec 2012
By Janet Wood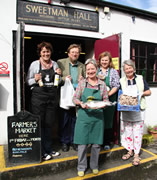 We've a free Christmas Draw this month and all sorts of fresh produce on our stalls. Shop for meats and fish, fruit, vegetables, home bakes, cards and flowers. Come along, 9.00am to 12.00pm behind The Bear Inn.
Sat 3 Nov 2012
By Mandy Forsey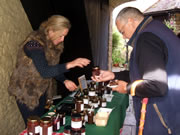 MIlborne Port's last farmers' market, on 6th October had lots of new stalls including a baker who sold out in half an hour! The stallholders we so impressed they will all be attending the next market, on Sunday 4th November.
Mon 10 Sep 2012
By Mandy Forsey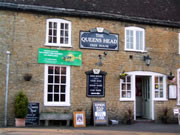 The community of Milborne Port is crying out for this market and the attendance has been great but we need more stalls selling home-grown local produce. We are desperate for fresh fruit and vegetables and a fresh bakery stall.
Fri 30 Mar 2012
By Mandy Forsey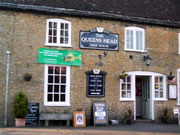 Milborne Port will be holding its second farmers' market on Sunday 1st April 2012 at the Queens Head pub. We have had lots of interest in this second date and we should have at least 20 stalls. Please come along and support this event.
Fri 16 Mar 2012
By Mandy Forsey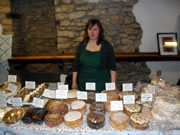 Milborne Port held their first Farmers Market at The Queens Head pub, London Road on Sunday 4th March 2012. The landlords, Toni and Steve, had offered their premises free of charge for this very exciting opportunity to get our community together for this new venture.
Wed 29 Feb 2012
By Mandy Forsey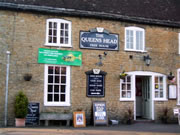 We are holding our first ever Farmers' Market in Milborne Port on Sunday 4th March. This will be a regular event held on the first Sunday of each month at The Queens Head on the London Road, Milborne Port.
Thu 1 Jan 1970
By John Baxter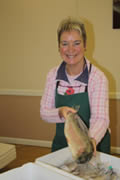 On Friday December 4th and Friday Feb 5th Wincanton's Memorial Hall is full of Somerset and other local farmers plying their wares. Have a look at these images to encourage you to visit. 9am - 1pm. Here is Chris with her trout from Mere Farms.
Showing 1 - 10 of 10 Articles