Wincanton's focused community website, providing news and information including a full calendar
News » Shopping/Retail » Kimbers' Farm and Shop
Tue 25 Jul 2017
By Fanny Charles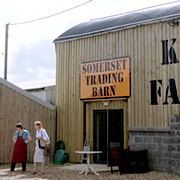 The Kimber family is opening a new trading area in the Dutch barn next to their popular farm shop. The Somerset Trading Barn will be officially opened on Sunday 30th July by local journalist and food writer Fanny Charles.
Fri 18 Nov 2016
By Naomi Kimber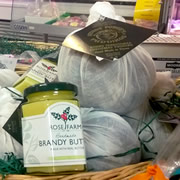 Sunday the 20th of November is traditionally 'Stir-up Sunday'. The tradition goes back to Victorian times where the family would gather together to stir the pudding 5 weeks before Christmas. At Kimbers Farm Shop we have all the ingredients you need for your Christmas Pud.
Wed 12 Aug 2015
By Naomi Kimber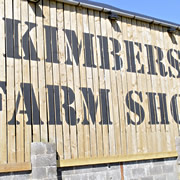 Open Day at Kimbers' Farm Shop on Sunday 16th August – lots to do and everyone is welcome. Plus news from the farm, three awards from Taste of the West, plans for local meat and milk delivery, and concerns over milk prices.
Wed 26 Nov 2014
By Naomi Kimber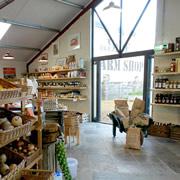 Make your way to Kimbers' new mud-free Farm Shop on Wednesday 3rd December! Order your free range turkeys, geese, ducks and chickens at their Christmas Tasting. The shop is also full of other foods, crafts and gifts to buy.
Wed 27 Aug 2014
By Ruth Kimber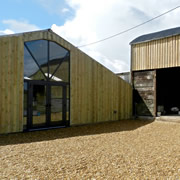 After eight very successful years, the Kimber family are moving their renowned farm shop to even larger and more accessible local premises, selling home bred and reared meats, chicken, ducks, turkeys, geese, dairy, vegetables, fish and natural, unpasteurised milk.
Wed 16 Apr 2014
By Fanny Charles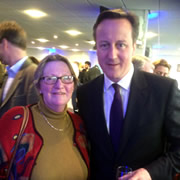 Ruth Kimber, an outspoken local campaigner for farming in general and dairy farming in particular, had a chance to put some of her concerns to the Prime Minister, David Cameron, when she met him at Taunton Cricket Club last week.
Mon 17 Dec 2012
By Naomi Kimber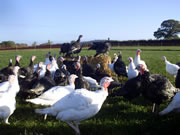 Kimbers' Farm Shop Christmas preparations started in July! Come and see what it's all about at our 'Turkey Days' on 22nd & 23rd of December and get your Christmas off to sparkling start. Mulled cider awaits you!
Fri 12 Aug 2011
By Ruth Kimber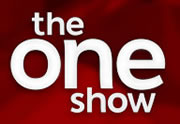 Higher Stavordale Farm and Farm Shop will be featured in tonight's episode of the BBC's 'One Show' tonight, BBC1, 7pm. Please watch and let us know what you think! If you miss it, there's always the iPlayer...
Thu 1 Jan 1970
By Ruth Kimber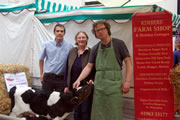 The Kimber family have farmed in Charlton Musgrove for over 300 years, the land of the Blackmore Vale is fine grass growing type and produces fantastic meat and milk, and indeed award winning cheeses are made from milk produced in the vale.
Showing 1 - 9 of 9 Articles