Wincanton's focused community website, providing news and information including a full calendar
Headlines » Shopping/Retail » Kimbers' Farm and Shop
Get ready for Stir-Up Sunday at Kimbers Farm Shop
Friday 18 November 2016, 14:36
By Naomi Kimber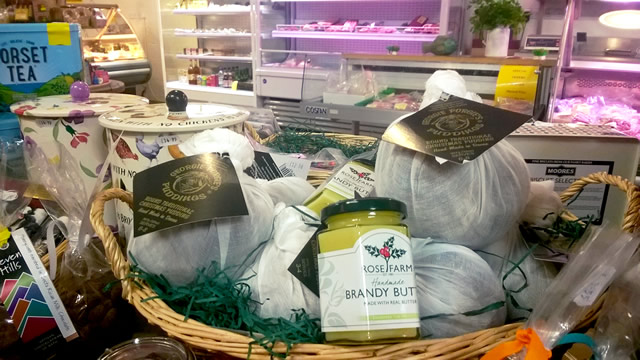 Everyone knows Kimbers Farm Shop's reputation for quality home grown meats and in particular at this time of year, home grown turkeys and geese. The deli counter is a feast for the cheese lover's eyes with local and hand selected speciality cheeses from further afield. Many cheeses can be sourced so if you have favourite, pop in and have a chat with our very help staff.
But did you also know about the other delicious ingredients available for your Christmas table?
Sunday the 20th of November is traditionally 'Stir-up Sunday'. The tradition goes back to Victorian times where the family would gather together to stir the pudding five weeks before Christmas. The opening words of the Book of Common Prayer, read on this Sunday before Advent, are "Stir up, we beseech thee, oh Lord", hence the tradition to get stirring on this particular Sunday.
There are lots of 'stir up' traditions associated with the Christmas Pudding, one of which is to add charms: a silver coin for wealth, wishbone for good luck, thimble for thrift, a ring for marriage and an anchor for safe harbour.
At Kimbers Farm Shop we have all the ingredients you need for your Christmas Pud, including the sixpence! The cost of these is a donation to the Salvation Army who will be playing at our Christmas Tasting and Gift Fair on the 26th of November. Visit www.kimbersfarmshop.co.uk for more details.