Wincanton's focused community website for news, views and information including a full calendar
Headlines » Shopping/Retail » Wincanton Wholefoods
Tickle Your Taste Buds Day at Wincanton Wholefoods
Tuesday 31 July 2012, 15:59
By Steve Stapleton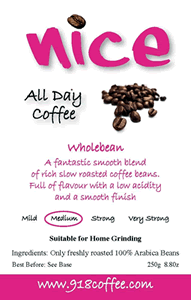 We've organised something new this week at Wincanton Wholefoods. Friday 3rd August is Tickle Your Taste Buds Day, so pop along anytime during opening hours to whet your appetite with a specially selected range of tasty yoghurt, balsamic vinegar and delectable coffee.
You'll be able to exercise your taste buds with...
"Nice" all day coffee from 918 Coffee of Gillingham
On Friday I'll be brewing 918's "Nice" all day coffee. This is, in their own words, "a fantastic, smooth blend of rich, slow roasted coffee beans. Full of flavour with a low acidity and a smooth finish."
Now, I'm a bit of a coffee snob and I normally only sell the coffees that you find in Raymond Blanc's and Michel Roux's restaurants, but these are excellent coffees and, best of all, they're local. Call in and judge for yourself.
Easiyo Greek 'n Coconut Yoghurt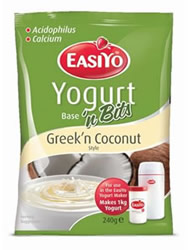 I think most people know about the Easiyo system - probably the easiest system for making yoghurt in the World - and the range of healthy yoghurts that are available.
Well, there's a new range in their line-up, the "and Bits" range. This is yoghurt with real bits of fruit in and this Friday you can try the Greek 'n Coconut for yourselves at Wincanton Wholefoods.
As with all these products, there are no added preservatives or colouring and they're gluten-free. But they do have acidophilus and calcium added, so they're particularly good for you.
I have to admit that I haven't tried them yet, so I'm looking forward to Friday as well!
Bevelini Organic Balsamic Vinegar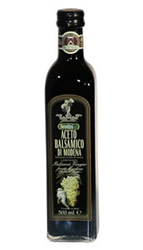 Balsamic vinegar is becoming a staple ingredient to be kept in your store cupboard. And it's not one of those ingredients that you use once (because you saw a celebrity chef use it) and then forget. Its sweet and sour flavour can be used in Mediterranean cooking, as a salad dressing, in sauces for fish and meats, or just as a dip.
This particular balsamic vinegar is made by one of Italy's largest producers of quality vinegar products - which means you get all the flavour without the ridiculous price tag.
We'll have a bottle opened for you to try as a dip - with some home-made bread from ingredients in the shop.
So, if you fancy giving your taste buds a bit of a treat, remember to call in at Wincanton Wholefoods, 43, High Street on Friday 3rd August.