Wincanton's focused community website, providing news and information including a full calendar
News » Arts/Entertainment » Wincanton Amateur Dramatic Society
REVIEW: Treasure Island by Wincanton Amateur Dramatic Society
Tuesday 31 March 2020, 16:40
By Anonymous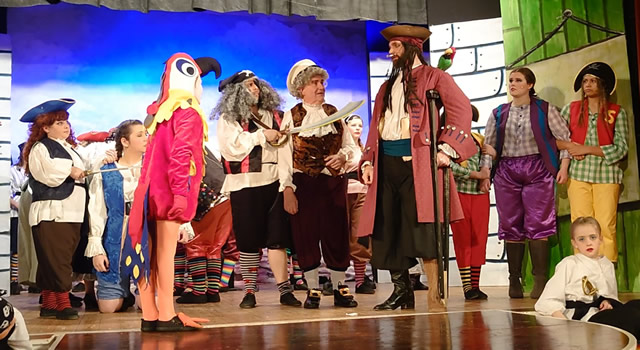 On a cold, wet and windy Saturday night, we made our way to the Memorial Hall in Wincanton. Inside it was warm and the atmosphere welcoming, and pirate music played when the audience settled itself to be entertained. They were not disappointed, from the opening chorus to the last close of the curtains, the cast, who were obviously enjoying themselves, included everyone in the fun.
The Dame was everything a dame should be and I am sure that the men in the audience who came to her attention were suitably flattered. The cake icing demonstration was, hmm... interesting, although I suspect most of the cast will have problems getting rid of the smell of cream.
The pirates and Long John Silver were just menacing enough to be the villains, and the dress sense they showed when disguised as females to join the Women's Institute was a sight that had to be seen.
The ladies of the Women's Institute showed us how to take over a pirate ship with health and safety regulations, and my did they manage. She's my best friend but I hate her vibe.
The principal boy and girl sang and harmonised. Who knew we had such talent in our small town? Thanks to the squire who made spotted dick and custard sound like food from the gods. The small stage was full of special effects and the young lady I was with loved the water pistol fight and, yes, we all got a little damp.
The whole cast and crew should be proud of this production; from the directors down to the youngest cast member it was a quality show. And one final mention to the guy on the drums: you added atmosphere every moment you played.
Soooo looking forward to next year.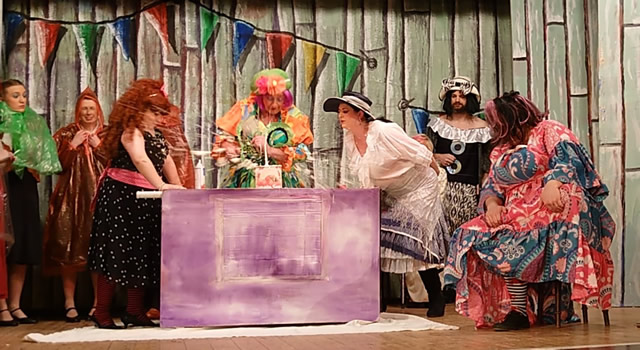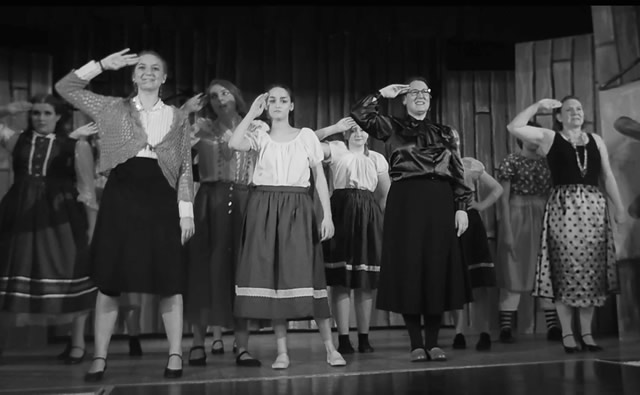 ---
Related articles