Wincanton's focused community website, providing news and information including a full calendar
News » Churches/Religion » Quakers
Fri 23 Nov 2018
By Richard Porter
Wincanton Quakers will be hosting a talk on the work of Medicins Sans Frontieres (Doctors without Borders). They work in the trouble spots of the world providing medical relief to those suffering from the effects of disasters around the world.
Mon 5 Nov 2018
By Hazel Hudson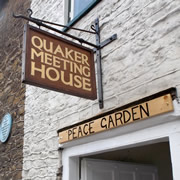 Quakers will celebrate the end of the world-wide war in 1918, and the hope for Peace that the Armistice brought. Anyone who would like to join us in gratitude and remembrance of all who fell in that terrible conflict is most welcome.
Mon 3 Oct 2011
By Sarah Maude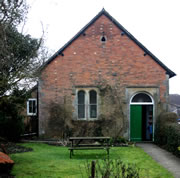 Make peace a way of life: this year's theme launches several events at Wincanton Meeting House and elsewhere - come along and find out about Quakers. Join in, take a chance to reflect, ask questions and enjoy the refreshments.
Fri 8 Oct 2010
By John Baxter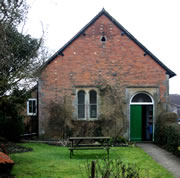 Ever wondered about the Quakers and what goes on in their meetings? Always open for visitors, this week the Wincanton Quakers are having a special Outreach Week, so if you would like to meet some of the people who are involved, why not come along?
Sun 25 Oct 2009
By Jeanette Lock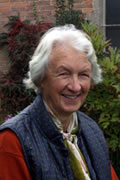 This year Jeanette Lock is Clerk to the Wincanton Quaker Meeting, Here she introduces the group.
Thu 1 Jan 1970
By John Baxter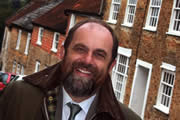 David Heath MP to speak at an open meeting on 'Ethics In Politics'. Friday 16th October in Wincanton Meeting House (31 High St. Entrance by the Museum). All welcome.
Thu 1 Jan 1970
By John Baxter
A year ago I visited the Wincanton Quaker Meeting House for the first time as they had advertised an "Outreach Week". Since then I have attended fairly regularly. What follows describes what I found. This article was first written for the Journal.
Thu 1 Jan 1970
By Stephen Tate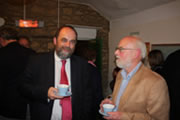 "I understand why people are losing faith in politics but we must be careful what we wish for. We are sleepwalking into something profoundly dangerous..."
Thu 1 Jan 1970
By Jean Imray
Jean Imray is a Quaker who lives in Wells and regularly attends the Wincanton Meeting - she was asked to give her impressions of Yearly Meeting Gathering which, this year, took place at York University in August - full version available on request.
Showing 1 - 9 of 9 Articles