Wincanton's focused community website, providing news and information including a full calendar
Headlines » Churches/Religion » Quakers
Quaker Outreach Week 1st - 9th October at Wincanton Meeting House
UPDATED
Monday 3 October 2011, 11:48
By Sarah Maude
"Make Peace a Way of Life"
Every year, Quakers arrange an Outreach Week with special events to offer a warm welcome to everyone - if you wanted to know whether Quakers quake, wear strange clothes or speak in old English (the answer to all three is 'no' by the way!) do come along.
On Wednesday 5th October, at the invitation of the village of Galhampton, there will be a Meeting for Worship in the Village Hall: doors open at 7.00pm for a chance to look at literature and have a chat. At 7.30pm there will be a half hour Meeting for Worship to give everyone an opportunity to experience the Quaker way of worship, then refreshments afterwards with plenty of chance to ask questions.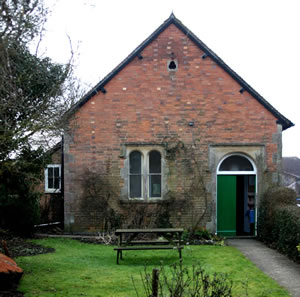 On Saturday 8th October
, at their Meeting House in Wincanton, the Quakers will offer a special day tied to Mental Health Awareness Day - from the earliest days, Quakers have had a history of interest in mental health issues with pioneering work at The Retreat, York, where people were treated with care and respect rather than just being shut away. After an introduction and welcome at 10.30am there will be a speaker from the Growing Space, a local therapeutic horticultural charity. This will be followed by a talk from a representative of the Health Centre to talk about attitudes to mental health; light lunches will be provided from 12.00pm until 1.30pm when someone from Somerset Partnership will speak on depression and give everyone an opportunity to ask questions. At 2.30pm there will be tea and coffee.
On Sunday 9th, Outreach Week will finish with the traditional half-hour Meeting for Worship at 3.00pm, followed by refreshments and a chance to chat.
All are welcome, please contact 01458 850 993 for more details.
UPDATE 3RD OCTOBER:
Regretfully the organisers of Quaker Outreach Week have had to cancel the planned day on Mental Health as unfortunately speakers were not available to attend on the day.
They will still be holding a short Meeting for Worship on Sunday 9th October at 3.00pm followed by light refreshments. All are very welcome.