Wincanton's focused community website, providing news and information including a full calendar
News » Arts/Entertainment » Pilgrim Singers
Pilgrim Singers in Good Voice for Their Latest Concerts
Friday 22 June 2012, 15:56
By John Baxter
After weeks of flat-out practice the Pilgrim Singers, led by Jane Fenton, laid on one of her typically varied and multi-styled concerts in the parish church. The choral programme was certainly multi-ethnic, moving from Jamaican calypso, to traditional Bulgarian to Zimbabwean Shona. There was also a Latin Benedictus by Karl Jenkins, Blue Moon, the Beach Boys Bar-bar-ra Ann and finally a roof raising congregation including rendition of Land of Hope and Glory.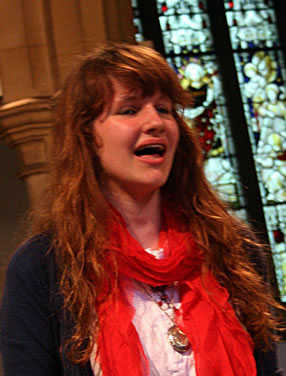 In addition there were two interludes featuring soloists. Madeline Kirby and Hannah O'Tool-Thrower, who are pupils at Leweston School where Jane Fenton teaches them, both sang solos, one by Pergolesi and one by Lehar followed by a Tarantella on the bassoon by Hannah and a Nocturne on the harp by Madeline.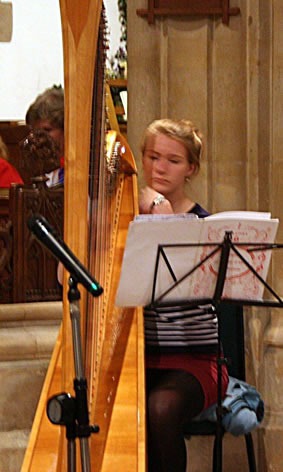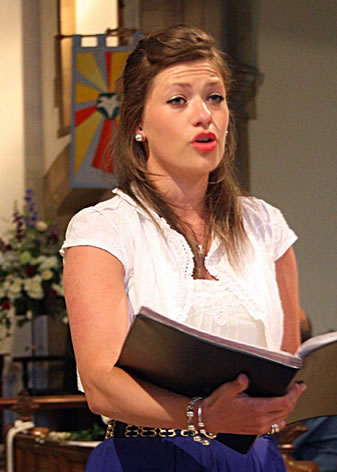 All their performances were beautiful to listen to and showed the achievement of an extremely high standard.
The high point of the evening which left everyone speechless, was the amazing singing of Camilla Foster-Mitchell, a former Lewiston pupil who has just graduated in Music. Handel, Gurney, Puccini and Mozart were all approached with a soaring self-confidence and a most beautiful voice. We all knew we had heard something special.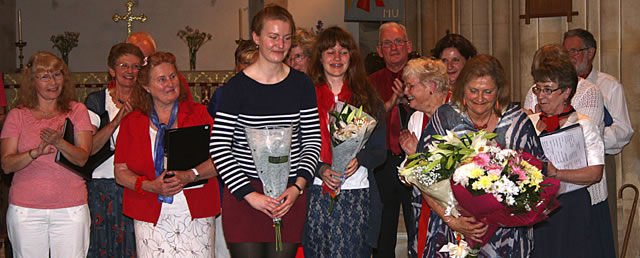 One week later it was time again for Stourhead's Festival of the Voice. You may remember that last year we soldiered through an afternoon of driving rain (see Singing In The Rain) and our fear, given the lovely summer we are having, was that we were in for a cancellation or a repeat performance.
The gods however were smiling and for a few hours the sun shone and Stourhead was inundated with visitors. We performed three times, in front of a large crowd by the entrance, in the nursery garden and finally on the steps of the grand Palladian mansion itself. Our audiences and attendant statues seemed to enjoy what we did and we certainly all enjoyed singing.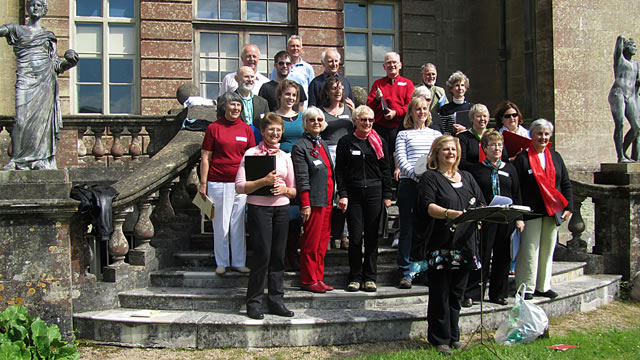 Our next appearance? Back in Wincanton on the 7th of July we shall be performing in the gardens of Wincanton Manor, The Dogs in South Street (where William IV slept in 1688) in an open air concert in aid of Help for Heroes. Tickets will soon be on sale. It should be a great evening.