Wincanton's focused community website, providing news and information including a full calendar
News » Arts/Entertainment » Pilgrim Singers
Singing In The Rain
Monday 20 June 2011, 10:46
By John Baxter
After weeks of rehearsal the Pilgrim's Choir, directed by Jane Fenton, were all ready to let rip and perform at Stourhead as part of the annual summer Festival of the Voice. This is when choirs from all over the South West come to Stourhead to perform out of doors in the usually idyllic settings the gardens provide. Problem. Sunday poured with rain. Relentlessly and without let up.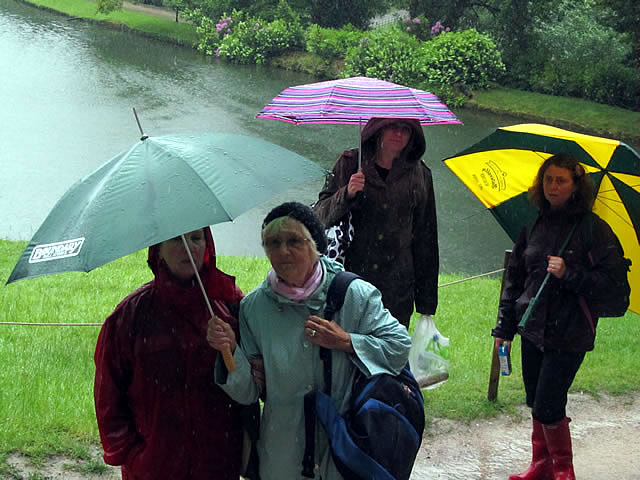 Jane however has a smile of steel and there was no turning back, and no song was to be left unsung, so after devouring our packed lunches in the hall, laughing, off we went stepping across the puddles as the rain raked down.
Starting at the Pantheon, we serenaded the massed ranks of our audience of about five, followed by a sing song at the small temple near the gate. There our audience of one made up for his singularity with his enthusiasm.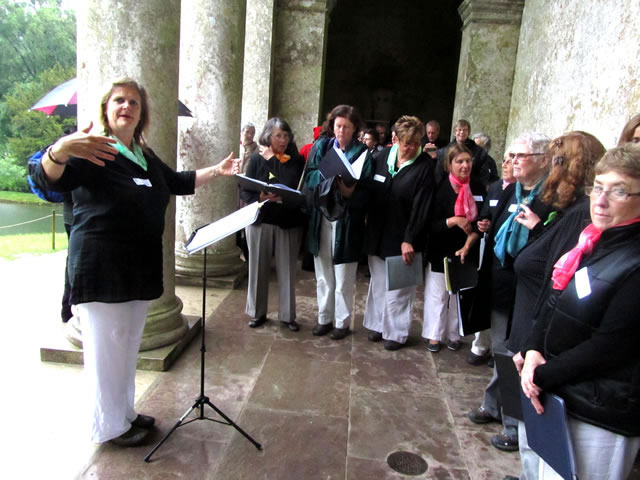 Finally, after a damp cup of tea back in the hall we finished in the yard of the Three Feathers where a gazebo had been thoughtfully erected. This time we entertained around thirty. All that was left was to drag our soaking selves back to the coach for the drive home.
A crazy way to spend a summer Sunday? Actually it was great. We really enjoyed ourselves and there is no better way to bond than to share adversity - and a great choir leader.