Wincanton's focused community website, providing news and information including a full calendar
Headlines » Sport » Wincanton Tennis Club
Wed 30 Jun 2021
By Caroline Landymore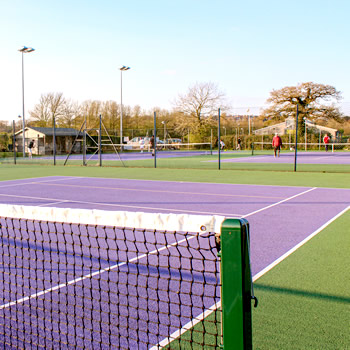 Interested in finding out about our friendly club? Don your trainers, pick up a racquet and join us at our open day on Sunday 4th July. All ages welcome!
Tue 11 Apr 2017
By Caroline Landymore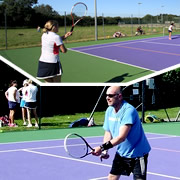 Wincanton Tennis Club at Wincanton Sports Ground is holding its annual open day this Saturday, 15th April, to which all abilities are welcome. Adults and juniors will be able to play for free, and juniors will be offered free coaching.
Wed 13 Apr 2016
By Russell Field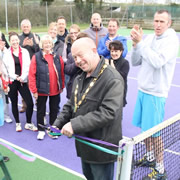 Four newly-surfaced courts at Wincanton Tennis Club were officially opened on Saturday 9th April by Howard Ellard, the Mayor of Wincanton as part of the club's Annual Open Day, during which the community was invited to come experience its facilities.
Tue 16 Sep 2014
By Russell Field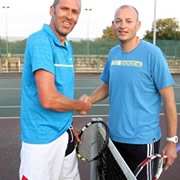 Wincanton Tennis Club is raising funds for the resurfacing of their courts. They have organized a Family Fun Car Treasure Hunt on Saturday 4th October, followed by a hog roast and live music at Wincanton Sports Ground.
Wed 3 Sep 2014
By Russell Field
Wincanton Tennis Club committee have this month appointed a new Head Coach. Dan Cahill, who is Level 3 certified, has impressive experience in teaching tennis and fitness to juniors of all ages and adults across a wide range of abilities.
Thu 21 Aug 2014
By Dan Cahill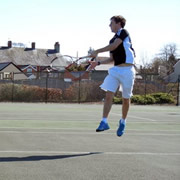 On Sunday 24th August Dan Cahill, the new Tennis Coach at Wincanton Tennis Club, will be undertaking a non-stop tennis marathon from 8am to 8pm to raise funds for the courts' resurfacing.
Thu 3 Jul 2014
By Jon Rolnik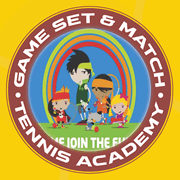 The Annual Game Set & Match Tennis Academy "Summer Tennis Camps 2014" at Wincanton Tennis Club are four-day tennis camps, where kids can bring their tennis aspirations to life. Monday to Thursday every week, through the summer holidays.
Tue 17 Jul 2012
By Jon Rolnik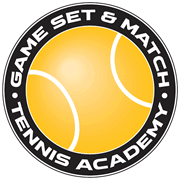 Presented by Game Set and Match Tennis Academy, these tennis and multisport Summer holiday camps run from 9.00am to 3.00pm each day at Wincanton Tennis Club, celebrating the 2012 Olympic Year.
Thu 5 Apr 2012
By Jon Rolnik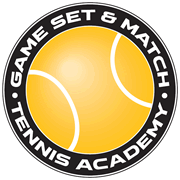 Since setting up the Tennis Academy in 2011, I've been busy creating lots of courses for all ages and abilities. Take a look and if you've never played tennis before, or would like to play again. Come and join in!
Sat 22 Oct 2011
By Jon Rolnik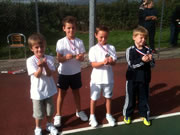 Congratulations to the young winners of the successful 'Mini Tennis Pairs Tournament' at Wincanton Tennis Club on Sunday 9th October.
Fri 22 Jul 2011
By Jon Rolnik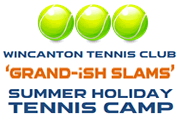 Hey kids!! Enjoy Tennis at Wincanton Tennis Club this Summer Holiday. Our Grand-ish Slam Tennis Camps are for all junior Tennis players, come along and find out how much fun tennis can be even if you have never played before. All equipment provided.
Thu 3 Mar 2011
By Georgie Hopkins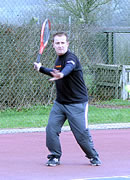 Wincanton Tennis Club is pleased to announce the appointment of Jon Rolnik as the new Club Coach. The Club is really pleased to have mini, junior and adult coaching programmes running again.
Wed 22 Sep 2010
By Georgie Hopkins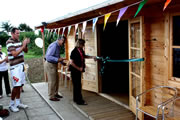 Anyone for Tennis? Wincanton Tennis Club celebrates the opening of their new court side clubhouse.
Wed 24 Feb 2010
By Georgie Hopkins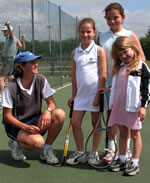 Juniors as young as 5 years are welcome to join the Junior Coaching programme at Wincanton Tennis Club. There are weekly sessions for children of all ages and standards all run by our LTA qualified coaches.
Showing 1 - 14 of 14 Articles