Wincanton's focused community website, providing news and information including a full calendar
News » Sport » Wincanton Tennis Club
Tennis Marathon on Sunday in Support of Court Resurfacing
Thursday 21 August 2014, 13:12
By Dan Cahill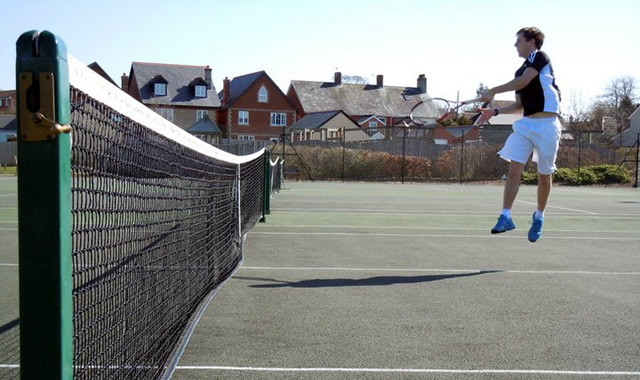 On Sunday 24th August Dan Cahill, the new Tennis Coach at Wincanton Tennis Club, will be undertaking a non-stop tennis marathon from 8am to 8pm. The aim is to raise funds for the courts' resurfacing, as well as for 'Rally 4 Bally', the charity set up in response to the untimely death of British tennis player Elena Beltacha earlier this year due to liver cancer.
To make the Tennis Marathon a success, Dan needs your help! In order to play non-stop for 12 hours Dan needs people to play against, and also to donate your hard earned cash, or cheques. Whether you're a novice or an experienced player, old or young, your involvement would be greatly welcomed.
If you would like to take part please contact Dan direct with a time you are available for an hourly slot (or several slots if you are feeling energetic!). Paying spectators, or even hecklers are welcome as all support will be much appreciated! Please contact Dan on or 07730222324 to book a slot.
This is a great opportunity to meet Dan and have a hit through match play with him, whilst supporting your local tennis club and a very worthwhile cause. Refreshments will be provided. We hope to see you there!