Wincanton's focused community website, providing news and information including a full calendar
News » Sport » The Honbu
Fri 16 Oct 2015
By Paul Hacker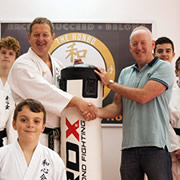 The Honbu, Wincanton Karate Club's full-time training centre, recently celebrated its 7th birthday and received four new RDX kick bags, courtesy of Steve Lafferty from ALS Technologies.
Thu 12 Mar 2015
By Paul Hacker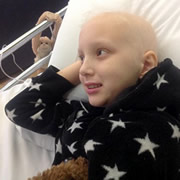 Karate students from The Honbu in Wincanton are preparing to raise money for The Royal Marsden Cancer Charity on Sunday 22nd March by performing 1000 Techniques each.
Mon 15 Dec 2014
By Paul Hacker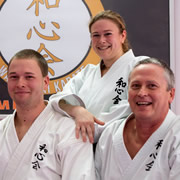 Emma Gawler of The Honbu in Wincanton recently passed her 3rd Dan Karate Black Belt to join her brother, James and Father, Pat in becoming the first family to gain expert level in Washinkai Karate.
Fri 20 Jun 2014
By Paul Hacker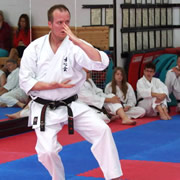 A student who has attended Wincanton Karate Club for almost 18 years has been promoted to 4th Dan after a successful grading by Sensei Chris Thompson (8th Dan).
Wed 2 Oct 2013
By Paul Hacker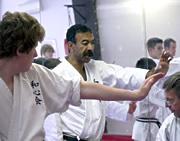 The Honbu, home of Wincanton Karate club, has been described as "One of the best dojos I've ever visited" by the creator of Washinkai Karate, Sensei Chris Thompson (8th Dan) during a visit to mark its 5th Anniversary.
Thu 23 May 2013
By Paul Hacker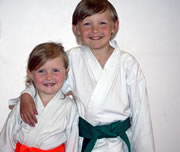 Wincanton Karate Club at The Honbu has seen its youngest ever person receive their first belt, with four-year-old Ellen Moore gaining her orange belt.
Showing 1 - 6 of 6 Articles