Wincanton's focused community website, providing news and information including a full calendar
Headlines » Sport » The Honbu
A Family of Karate Experts
Monday 15 December 2014, 13:05
By Paul Hacker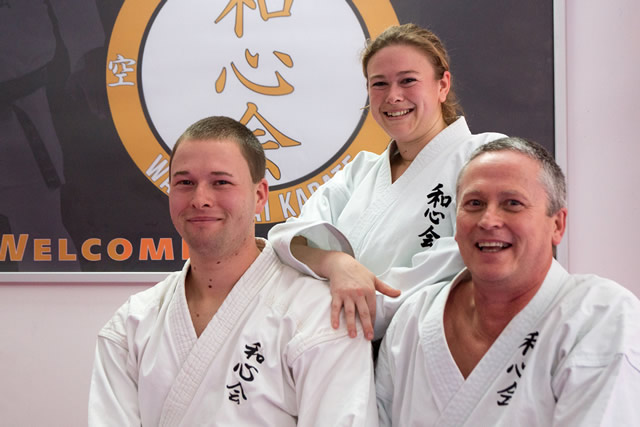 Emma Gawler of The Honbu in Wincanton recently passed her 3rd Dan Karate Black Belt to join her Brother, James and Father, Pat in becoming the first family to gain expert level in Washinkai Karate.
Emma, who was assessed by the founder and creator of Washinkai Karate Sensei Chris Thompson (8th Dan), put on a strong performance alongside fellow student James Green who joined his wife Lisa in also gaining 3rd Dan, making them the first husband and wife at The Honbu to also gain expert level.
Their instructor is Paul Hacker (5th Dan), who said, 'It has been a real pleasure to teach Emma and James and help them reach this level. If you consider it takes roughly eight to ten years to gain 3rd Dan, their commitment to The Honbu and their training has been superb. The club now has almost 40 black belts training here.'
They were joined by Jamie Lafferty from The Honbu, who gained 2nd Dan. Ruth and Phoebe Harmer (mother and daughter) of The Honbu-Queen Camel gained 2nd & 1st Dan respectively.
The examinations were held during an intensive three-day course for Washinkai Karate where students travelled from clubs in London and Dover to take part.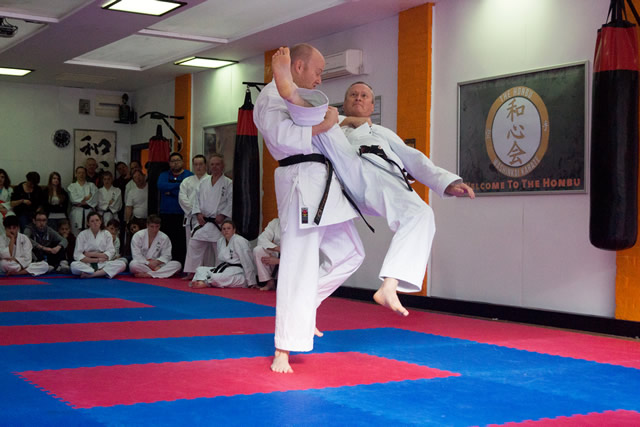 Paul said,
'The Autumn Course is now an established event in the Washinkai Karate calendar and it has now been confirmed by Chris Thompson that The Honbu will continue to host this and the Winter Course in February for the foreseeable future.'
Paul, who was recently named as an executive officer for Washinkai Karate, hopes to bring more events to the town.
'The Honbu is the only full-time dojo in the world dedicated to the practise of Washinkai Karate. Chris Thompson really likes coming to the dojo so we have one or two ideas to try and see if we can get more martial arts in to Wincanton. We would also like to thank the staff at The Wagtail for accommodating our group.'
As Emma passes her 3rd Dan, brother and father are now looking to the Summer of 2015 when they will both be eligible to try for their 4th Dans.
The Honbu holds classes in Wincanton for ages 4 and up. Please see www.thehonbu.com for more details.