Wincanton's focused community website, providing news and information including a full calendar
Headlines » Sport » The Honbu
Record Breaking at Wincanton Karate Club
Thursday 23 May 2013, 14:59
By Paul Hacker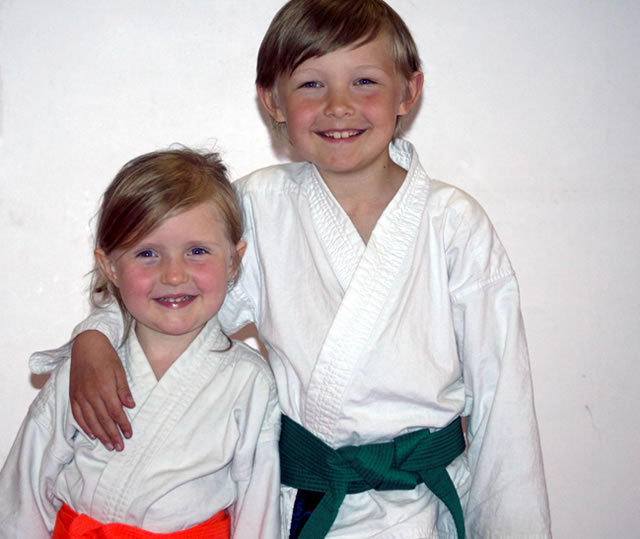 Wincanton Karate Club at The Honbu, The Tythings Commercial Centre, has seen its youngest ever person receive their first belt. Ellen Moore aged only 4½ years, has obtained her orange belt recently. Ellen's older brother, Owain, aged 8, has been attending The Honbu since he was 4 years old, so Ellen has been in the dojo every week since she was a newborn and eventually started training at 3 years old.
5th Dan black belt, Sensei Paul Hacker wouldn't normally allow children quite so young to train but seeing as Ellen has been exposed to Karate all her life he felt it would be interesting to see how she progressed, the result being the youngest person to successfully grade in the club's history since its inception in 1985.
Paul said, "Ellen did really well in the grading and her Karate has advanced a lot in the 15 months she has been attending. Karate is an excellent, all year round sport for adults as well as children as not only does it build confidence and teach discipline in a fun way, but also introduces self-defence and encourages self-respect."
Owain still attends The Honbu, with even more enthusiasm now, and has obtained his green belt after having passed three gradings.
For further information on classes available please contact Paul Hacker Tel: 01963 34667, Mob: 07967 125458 or visit our website www.thehonbu.com.