Wincanton's focused community website, providing news and information including a full calendar
News » Events » Wincanton Book Festival
Wincanton Book Festival 2020
Thursday 2 April 2020, 13:03
By Jane Langton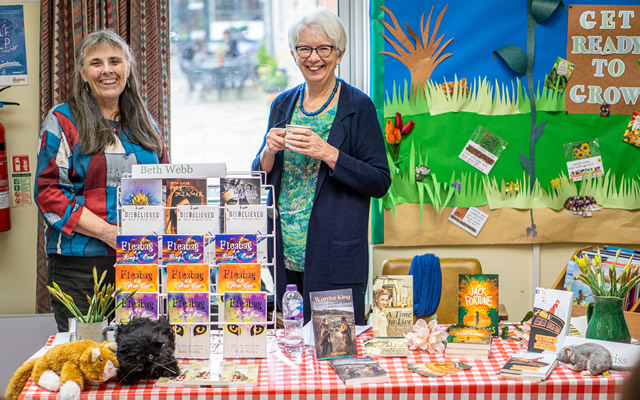 Wincanton's second annual book festival took place on Saturday 7th March, involving several High Street venues including, of course, Wincanton Library. The Library Friends thought it went very well, and were delighted with the response.
The Festival was officially opened by Wincanton's Mayor, Sue Shelbourn-Barrow, complete with chain and badge and other mayoral regalia. Then some local authors read from, and spoke about their books to groups of interested visitors, and everyone was treated to a delicious spread of sandwiches and other refreshments courtesy of The Lemon Tree deli (No. 2 High Street).
Some of the authors had stalls inside the Library itself, while others took up temporary residence in other High Street establishments, to make themselves available to chat with visitors throughout the day.
Steve McAuliffe read from his new novel, 'Farraway', a copy of which you can buy from him directly at his shop, Vintage 43, at the top of the High Street.
Jasper Fforde was based in Number Sixteen (formerly Divine Wines), but came for lunch in the Library and told all about his mad and wonderful stories where characters are kidnapped from books, the world turns into shades of grey and much more. His latest book is 'The Constant Rabbit' to be published in July this year. Check out his website at www.jasperfforde.com.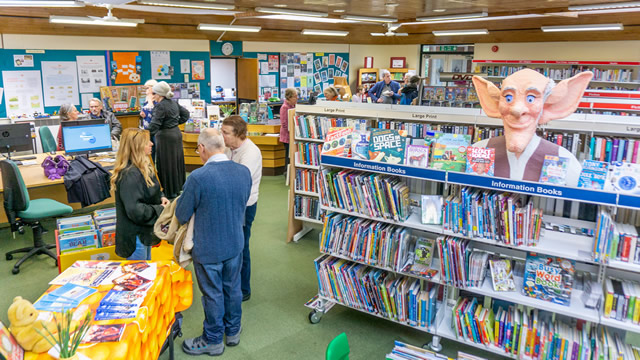 Nikki Copleston explained that she has re-written her first book, 'The Price of Silence', which gives us the background to her clever, but vulnerably human, detective, DI Jeff Lincoln. Chris Ewan thrilled us with his new thriller, 'A Window Breaks', just published in paperback, and showed how a momentous story grew from a really scary, but real event in his past.
John Baxter talked about Wincanton's clockmaker, Bioletti, whose extraordinary life he has reconstructed in his book 'Surviving Napoleon', and Peter Fitzgerald introduced visitors to Wincanton's famous architect, Nathaniel Ireson. Susie Williamson wove fantasy so well and our children's authors, Beth Webb (with Cleocatra and Fleabag), Susie Purkiss and Cherry Cobb entertained children in the library with their stories. Children told jokes to Mr Bear, and Samantha Stocker-Harding wowed us all with her rap-poetry during the lunch break.
Will we do this again? YES! It was such a fantastic day. Thank you so much to all the helpers who made the tea, collected the lunches and made the proceedings go delightfully smoothly. Also huge thanks to the authors who came from near and far to give us their thoughts, their readings and their good will.

- Jane Langton, Wincanton Library Friends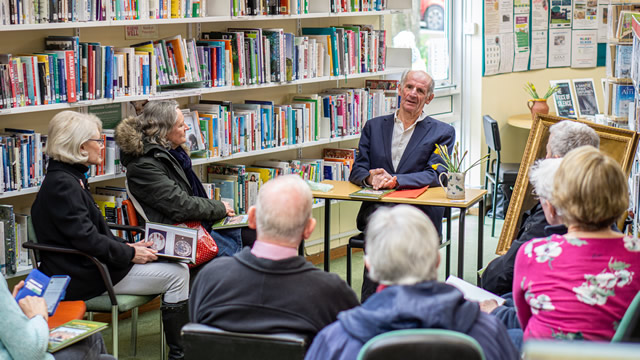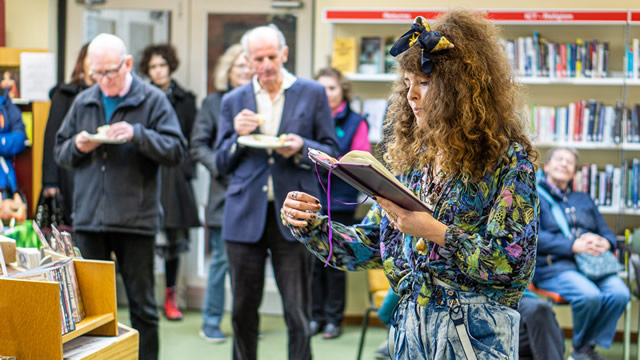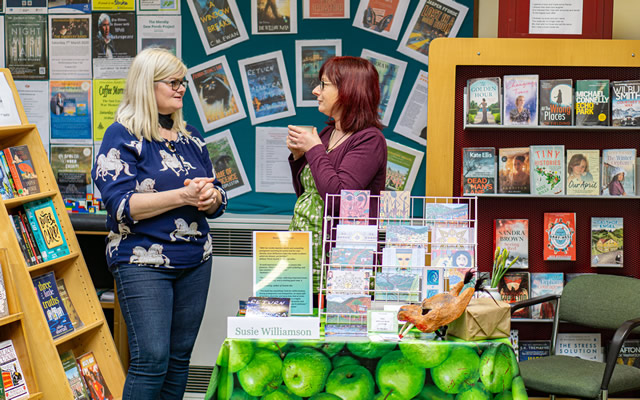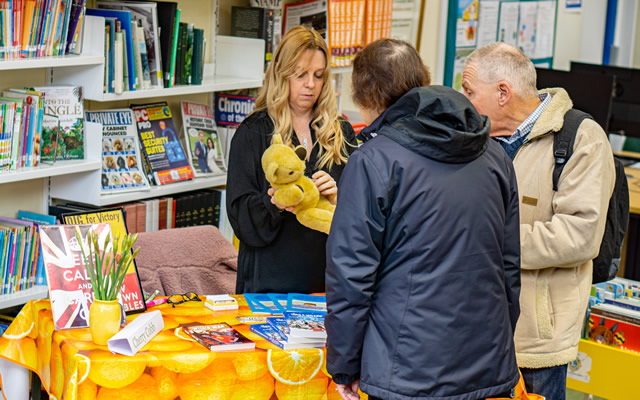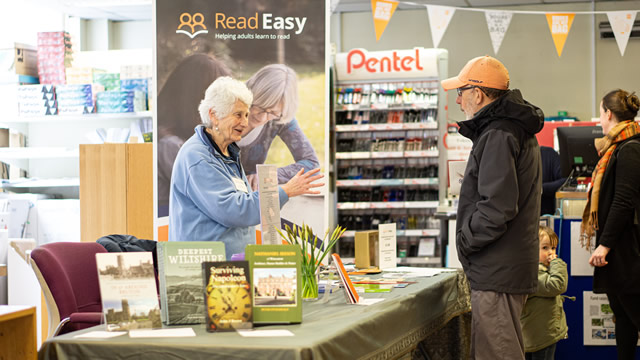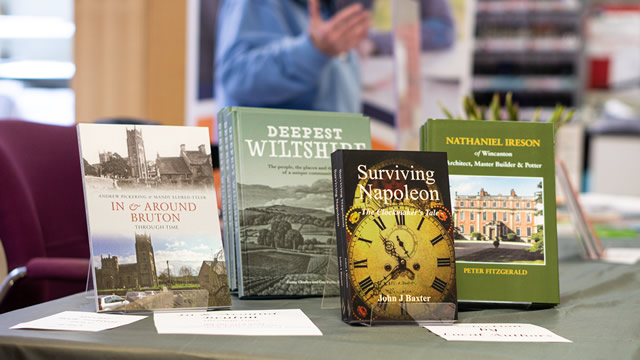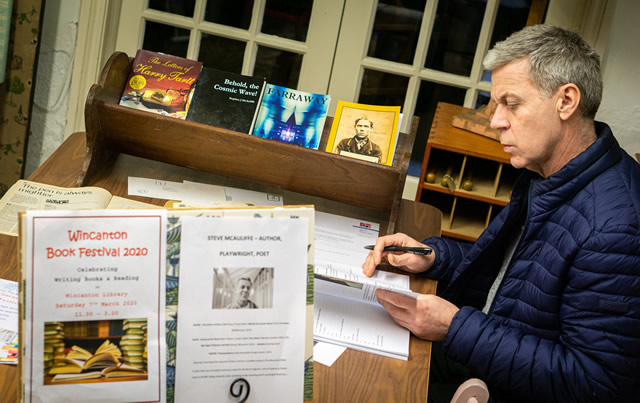 ---
Related articles