Wincanton's focused community website, providing news and information including a full calendar
News » Events » Purky Productions
Tue 23 Oct 2012
By Harry John Pursey (Captain Purky)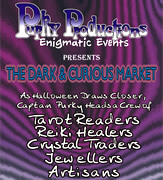 As Hallowe'en draws closer Captain Purky has recruited a crew of the dark and curious. Tarot readers, reiki healers, jewellers, artisans and more will be awaiting you for a day of mysticism and entertainment.
Mon 22 Oct 2012
By Harry John Pursey (Captain Purky)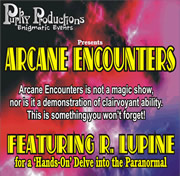 Looking for something dark and mysterious this Hallowe'en weekend? Arcane Encounters is not a magic show, nor is it a demonstration of clairvoyant ability. This is something else. You had best come with us...
Thu 23 Aug 2012
By Harry John Pursey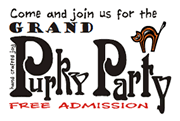 Captain Purky has returned with another fabulous free event at the Cat Café this Sunday, 26th August. Skilled artisans, free entertainment from local talent and amazing food in the heart of Wincanton.
Tue 27 Mar 2012
By Harry John Pursey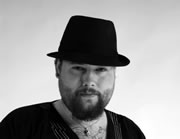 On the 1st of April, Purky Products is hosting a party at the Cat Café in Wincanton, find out more about this young jewellery designer and the local talented people he is bringing together.
Showing 1 - 4 of 4 Articles