Wincanton's focused community website, providing news and information including a full calendar
News » Events » Play Days
Sun 12 Aug 2018
By John Smith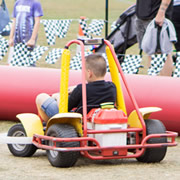 The Play Days 2018 programme got underway on 25th July. Events have taken place in Castle Cary, Wincanton and Milborne Port, but more events are still to take place in Templecombe, Sparkford and beyond.
Tue 8 Aug 2017
By John Smith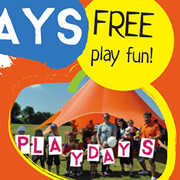 The annual FREE Playdays are back in Wincanton this month, at Cale Park this Thursday 10th August and next Thursday 17th August. Two fun-packed half-days of adventure and play for any young people who can get there.
Wed 17 Aug 2016
By John Smith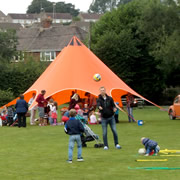 Thursday 11th was the first of two Play Days planned for August during the school holiday period. If you couldn't make it you needn't miss out. Come to the second event on Thursday 25th August, next week!
Wed 19 Aug 2015
By John Smith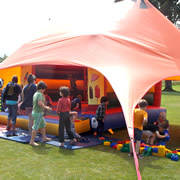 South Somerset have announced that there is an error in their poster for today's Playday in Wincanton. The poster shows the event running between 10am and 1pm. The event actually starts at 1pm and runs through till 4pm. Please pass the word to everyone you know.
Wed 8 Jul 2015
By John Smith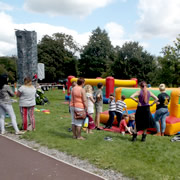 After successful summer events in 2014, Wincanton Town Council has been working to bring South Somerset Playdays back to Wincanton, Bruton and Henstridge, with more excitement over the summer holidays.
Fri 29 Aug 2014
By John Smith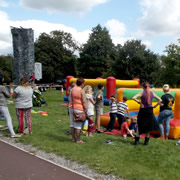 On 20th August South Somerset Play organised the second Play Day of the Summer in Wincanton. The first event attracted circa 500 young folks and this one was expected to be as good, or maybe even better.
Tue 15 Jun 2010
By Dawn Haydon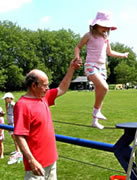 Two hundred children and parents turned up for a very successful 'Play Day' at Rickhayes Recreation Ground in Wincanton.
Showing 1 - 7 of 7 Articles