Wincanton's focused community website, providing news and information including a full calendar
News » Events » Play Days
South Somerset Playdays Are Coming to Wincanton - July and August 2015
Wednesday 8 July 2015, 11:15
By John Smith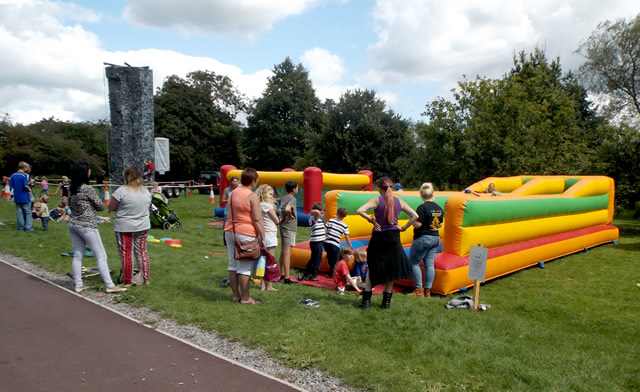 [UPDATE 19-08-2015:] There was a mistake with the time for Wincanton's 19th August Playday. It'll run between 1pm and 4pm just as the July event.
After two successful summer Play Day events in 2014, Wincanton Town Council has been working with South Somerset District Council to bring Playdays back to Wincanton, Bruton and Henstridge for summer 2015, with more fun and excitement for the young people and families of our communities.
Five Playdays have been planned for different locations so there should be an event near to where you live.
Wednesday 29th July
Wincanton Cale Park
1.00pm – 4.00pm
Friday 31st July
Bruton Jubilee Park
10.00am – 1.00pm
Friday 14th August
Henstridge Sports Field
2.00pm – 5.00pm
Wednesday 19th August
Wincanton Cale Park
10.00am – 1.00pm
1.00pm - 4.00pm
Monday 24th August
Bruton Jubilee Park
1.00pm – 4.00pm
Steve Barnes, Young People's Officer at SSDC said, "We offer these Playdays as a way to give families an exciting range of free activities during the summer holidays. They are a great way of bringing communities together, and last year more than 10,000 came along to enjoy free play fun".
Last year's Playdays provided a whole raft of interesting and exciting activities including birds of prey, drumming, workshops, and many other fun activities. The events also encourage the local community to interact socially on the back of great fun and entertainment. The overall goal of the project is to encourage and empower local communities to take on the organisation of their own annual Playdays.