Wincanton's focused community website, providing news and information including a full calendar
Headlines » Events » Wincanton Book Festival
Wincanton Book Festival 2019
Friday 8 March 2019, 16:42
By John Smith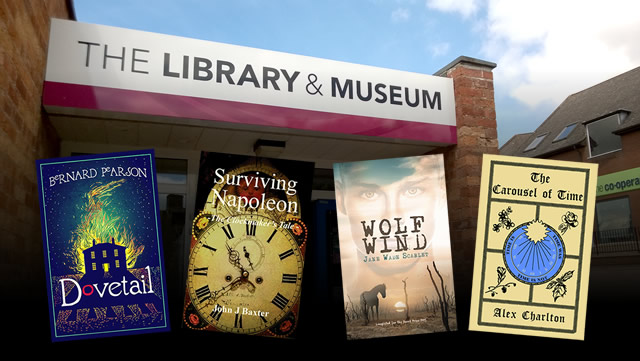 The very first Wincanton Book Festival will take place tomorrow, Saturday 9th March 2019, 10:30am to 3:30pm in Wincanton Library, as well as various High Street shops and venues. The festival is a great way to encourage more people of all ages to reconnect with books and literature via our local library.
The event is being supported by an impressive number of authors from around the South West, including five from the Wincanton area. Each author has been allocated a specific venue so that people can visit and interact with them directly. They are eager to meet and chat with as many people as possible, and they'll have copies of their books with them for sale. The Festival will also be an opportunity to discover more about the different aspects of writing and publishing books.
For younger readers, Mr Mayor Bear will be in the Library reading stories about bears at 11:30am and 2:30pm with the aim of encouraging them to embrace language and literature. The afternoon session will include a Teddy Bears' Picnic, so bring your own teddy (or whoever you want) and let them have a really good time too.
Also in the Library will be a general book stall, raffle and light refreshments on offer.
Whilst most libraries across the County have suffered a reduction in footfall, Wincanton Library has been bucking the trend with an increase in visitors. In the main this is due to the hard working staff, backed by the equally hard working Library Friends, bringing some outside-the-box creative thinking to bear.
Two of the Friends, Liz Carter (Editor of the brand-new local magazine The Word) and Jane Langton, came up with the idea of having a book festival, both to encourage a connection between local residents and their Library and to draw people into the town centre. They hope it'll become a regular event in Wincanton, and that it'll encourage other events for people with different interests. Perhaps we'll see a repeat of Wincanton Town Festival one day!
"This first event is low-key to allow us, as a town, to manage it and grow it slowly if it's successful."

- Liz Carter, event co-founder and Editor of The Word magazine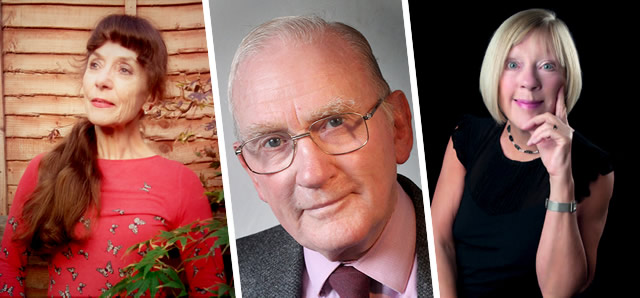 The festival authors, including Jane Wade, John Baxter and Alex Charlton, pictured above, will be found at the following venues.
| Author | Subject | Venue |
| --- | --- | --- |
| John Baxter | History of Wincanton | Museum (Library) |
| Cherry Cobb | Children's books 8 – 12 | Papertrees (news agent) |
| Nikki Copleston | Crime Fiction | St Margaret's Hospice (books & furniture) |
| Maureen Ellis | Systems Thinking/Spirituality | Divine Wines |
| Steve McAuliffe | Plays/Fantasy | Vintage (next to butcher) |
| Rose Flint | Poetry/Environment/Art | Chavella Mora (hair stylist) |
| Dawn Lawrence | Endangered Animals/Environment | Coles Yard |
| Gillian Lindsay | Biographies – Flora Thompson | Sarah Gibson Optometrist |
| Alex Charlton | Fiction – history and mysticism | Hooga café |
| Shelagh Mazey | Fiction – around Wincanton and Somerset | Library |
| Bernard Pearson | Fantasy | Discworld |
| Sue Purkiss | Children's books | Bootmakers |
| Hilary Townsend | The Blackmore Vale | Preview (dress shop) |
| Jane Wade | Crime – mysticism | Coles Yard |
| Susie Williamson | Fantasy & science fiction | Library |
| Terry Ellis and Jeff Lee | Black Western novel series, poet and playwright | Town Hall |
| 101 lbs grub | Geoff Redfearn's Recipe Book | Lovington Bakery |
If you would like to get involved in any way, or would like more information contact:
Liz Carter on 07490 979 840 or Jane Langton 01963 548 534.