Wincanton's focused community website, providing news and information including a full calendar
Headlines » Events » Wincanton Town Festival
Wincanton Town Festival – Saturday 17th September
Tuesday 13 September 2016, 16:05
By Linda Dominique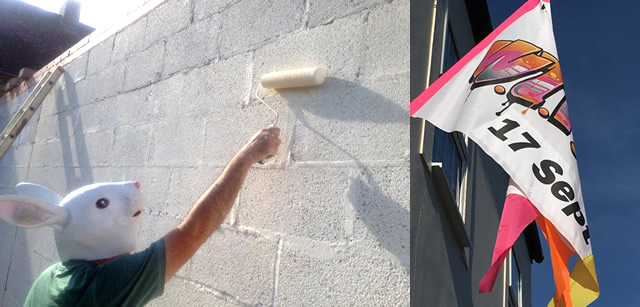 On Saturday 17th September Wincanton's newest festival has its inaugural outing. The Wincanton Town Festival (WTF) takes place in and around Wincanton Town High Street, and will be a day of arts and entertainment for all the family. The festival runs from 10.00am to 5.30pm.
The quirky abbreviation for the festival - 'WTF!' - has caused some controversy in the community, but we hope it has had the desired effect which was to be eye catching and to help to get the word out to promote the day. We wanted to put on a community event that would be fun for locals, but that would also encourage people to visit the town to see what was on offer.
Most of the businesses and organisations approached are supporting the event and over 30 artists will be exhibiting. The exhibition includes both local artists, craftsmen and women and some from further afield working in a wide variety of media. There will be demonstrations throughout the day and opportunities for people to come and talk to artists to find out more about their work.
The centre for the event will be located behind the former Green Dragon which backs onto the Memorial Car Park. You may have seen diggers and a curious white rabbit helping us start to tidy up the area that will become the main WTF! hub on the day. We have a full day of musical entertainment planned and here you can hang out for a while, listen to some music, have a bite to eat, find out what's on and where things are taking place.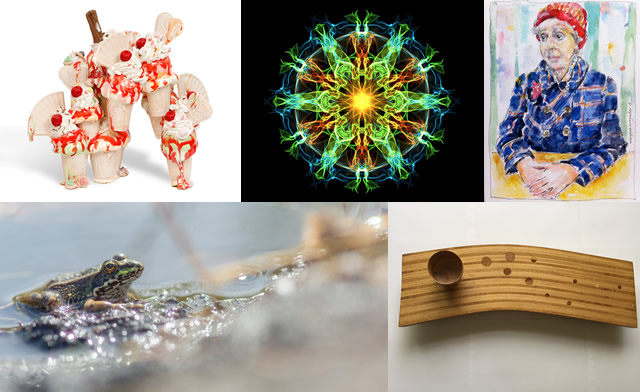 The central area will also host children's workshops with artist Kate Thompson, demonstrations by local potter Ed Duckworth and others. Graffiti artists will be on hand to demonstrate their work and DJ workshops are sure to be popular with younger audiences.
The food court in the central hub will provide fresh wood-fired pizzas from Hidden Pizza in Gillingham, a delicious BBQ from Pigalicious, and cakes from Image Cakes and Art of Cakes. Safia Shah will be providing crepes and candy floss with all proceeds going towards the Wincanton Carnival fund.
What about the High Street? Well, music and some other surprises will take place through the day at various pop-up venues in the town centre. Keep your eyes peeled and see what you can find. We're including a treasure hunt for children to encourage them to look around and explore on the day.
We've been lucky enough to be supported by the Town Council, South Somerset District Council, the Town Team, the Cameron Mackintosh Foundation and David Thackery (landlord of the central area behind the Green Dragon). This has really helped us pull the event together whilst managing to keep it free for visitors. We hope that everyone will have fun, join in and come and support us on the day.
For more information contact Linda Dominique - .