Wincanton's focused community website, providing news and information including a full calendar
Headlines » Arts/Entertainment » Wincanton Film Society
"Quartet" Showing at Wincanton Film Society on Wednesday 11th December
Saturday 7 December 2013, 10:40
By John Smith
Do you like a fun feel-good movie? Quartet is the Film Society's December film. We wanted to screen a film that would warm us all as the temperatures start to head south, and Quartet should certainly do that.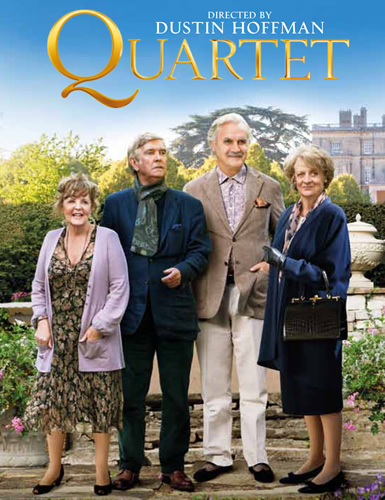 Come and visit Wincanton Film Society at King Arthur's on the evening of Wednesday 11th December 2013 at 7.00pm for a start at 7.30pm.
The Wincanton Film Society is a not-for-profit organisation with the goal of keeping the big screen in Wincanton. Experience our 14 ft x 10 ft screen, surround sound (depending on the individual film), and comfortable padded seats on risers, so that you don't need to look at the back of someone else's head.
Enjoy a chat in our café style refreshment area. For a donation towards the Society funds you can enjoy a nice cuppa, a juice, a glass of red or white, and maybe, as it is Christmas, Nell may work her magic and provide some mulled wine. What's not to like?
If you are a season ticket holder (£24 each) you get in free. If you don't have a season ticket it's £5 on the door. Check out the films for 2014 on our website. It's not too late to buy a season ticket and it's great value for money.
There is ample parking for all our guests and access is to the rear of King Arthur's from Dancing Lane. We look forward to meeting you on Wednesday 11th December.
If you have any questions please contact us at or Tel: Peter Gay on 01963 32552.