Wincanton's focused community website, providing news and information including a full calendar
Headlines » Arts/Entertainment » Wincanton Film Society
Film Society Plays Classic Bogart – Casablanca on 19th February
Saturday 15 February 2014, 14:04
By John Smith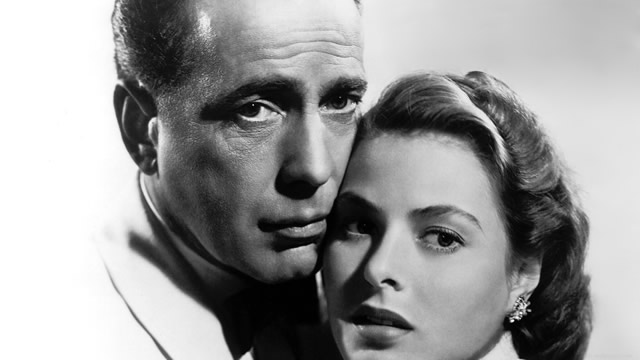 Every year Wincanton Film Society includes a classic film in its programme. They cover all film genres, but the annual classic takes people back to a part of their own youth.
Casablanca takes us back to a time when the quality of the acting was still at the top of the heap. This classic gives you the chance to experience Bogart, Bergman and friends at their very best.
Today it's common place to visit local multi-screen facilities to see films as they roll off the production line. However, away from the big towns and cities there is a more rural aspect of film screening.
In these smaller communities you will find Film Societies like Wincanton Film Society and many others bringing quality films to their communities.
Wincanton Film Society brings great films to the Wincanton area at a fraction of the cost of the multi-screen cinemas. You can relax in a café style area, enjoy pre-film refreshments, and then take your padded seat on the purpose built risers to watch Casablanca.
There's a rumour that there may even be an extra short film on the night too. Perhaps you can remember the days when there was always two films. First the "B" film was screened, followed by a break for ice cream etc., and then the main film. Good old days indeed.
So if you fancy a night out with a difference that won't break the bank go to King Arthur's Performance Centre, off Dancing Lane, Wincanton, Somerset, BA9 9BX. The doors open at 6.45pm and the film starts at 7.30pm. Parking is available by the Dancing Lane access.
Annual season ticket (10 films) - £24.00 per person.
Individual films - £5.00 at the door.
(Everyone is welcome. Anyone under 18 must be accompanied by a responsible adult.)