Wincanton's focused community website, providing news and information including a full calendar
News » Arts/Entertainment » Weird and Wonderful in Wincanton
Weird and Wonderful in Wincanton Digital Image Art/Photo Competition
Thursday 1 January 1970, 01:00
By John Baxter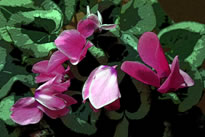 All three schools in Wincanton, Wincanton Primary, Our Lady of Mount Carmel Primary and King Arthur's Community School have all agreed to take part in the Wincanton Window Digital Image Competition, Weird and Wonderful in Wincanton.
The primary schools pupils will go out with a digital camera to find something either weird or wonderful or both and capture it in an interesting and eye-catching image. Each pupil then enters one image for the competition. Each image will be given a number and it will be displayed anonymously on the Wincanton Window website so everyone will be able to view it.
For the students at King Arthurs the task goes further for in addition to providing an image, those who enter are to write a headline to go with it together with a paragraph or poem - all to fit on one side of A4. Again all entries will be placed on the Wincanton Window website.
The competition will be judged by Deputy Town Clerk Muriel Cairns who is an enthusiastic photographer of Wincanton and Trixie Hiscock, who is a skilled professional photographer and primary school parent.
There will be two £8 prizes for the best entrants from King Arthur's given by the Chairman of the Wincanton Window Management Committee Richard Porter and the Treasurer John O'Neill and for the primary school entries there will be two prizes, a free family portrait sitting and one free print from professional photographer Ian Hiscock and two free tickets for the Buckhorn Weston Pantomime (remember their brilliant Oliver last year) in February.
The prizes will be announced and handed over on the evening of the Christmas Extravaganza in the Town Hall on 11th of December at 7.30pm where there will be a rolling show of all the images entered. This exhibition will be open to the public for the evening.
John Baxter
[EDIT:] All the entries can now be seen on the WW, here.