Wincanton's focused community website, providing news and information including a full calendar
News » Arts/Entertainment » Local Artists
The 365 Project – An Exhibition of Photography by Trixie Hiscock
Wednesday 12 March 2014, 14:03
By Gill D'Arcy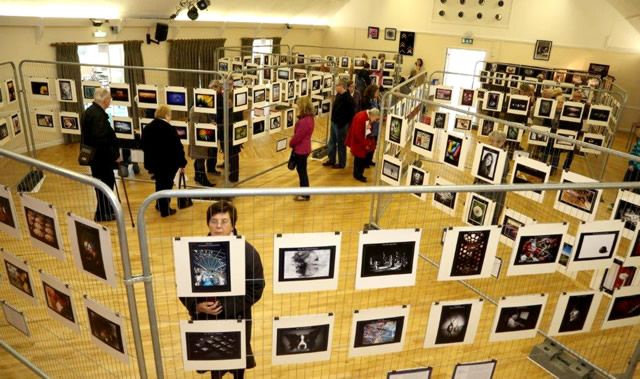 Wincanton photographer Trixie Hiscock undertook a year-long 365 Project, publishing a new photo online every day for a year to broaden her skills. She celebrated its completion with an exhibition of the entire collection in Wincanton Memorial Hall recently.
I interviewed Trixie after the very successful exhibition to ask her how she felt about it.
"As I was setting up the exhibition at the Memorial Hall, I had mixed feelings to say the least," said Trixie. "I was overwhelmed by the feeling of achievement and the sight of all 365 images on display under one roof. I was excited at the thought of people coming to see my work, but also apprehensive and, if I am honest, a little scared at the thought of people having an opinion of my work.

"I shouldn't have worried; the feedback was incredibly positive and I was encouraged by conversations with people that said I had inspired them to dust off their cameras and start taking pictures again!"
Trixie spoke about her decision to use the exhibition to help raise money for a charity she wanted to support.
"I decided to raise money for Cancer Research following the recent loss of my father-in-law and also my uncle a few years earlier. Sadly, cancer affects so many families in one way or another and because of this, it's a charity that a lot of people really relate to and therefore, want to support. I was delighted to raise £584.00 for the charity in total, so well worth doing."
Taking a new photo every day for a year for the 365 Project, and organising the exhibition took a lot of time and energy, and Trixie had some special thanks for her helpers.
"I would like to take this opportunity to say thank you to everyone who supported me throughout the project and especially on the day of the exhibition itself – you know who you are!

"A special thank you to my gorgeous family, who have been models, given me ideas for shots or just waited patiently while the project took over our everyday lives! Graham has worked tirelessly in the background, making sure the exhibition came together as I envisaged.

"The project proved to be a huge commitment both in time and energy, but that was far outweighed by the knowledge I gained and the satisfaction I felt at reaching the finishing line!

"When I started out on the journey I had no idea where it would lead - the exhibition certainly completed the journey and experience for me - I hope it did the same for others that followed me during my year on Facebook and Twitter, and also took the time to come along to the exhibition on the day."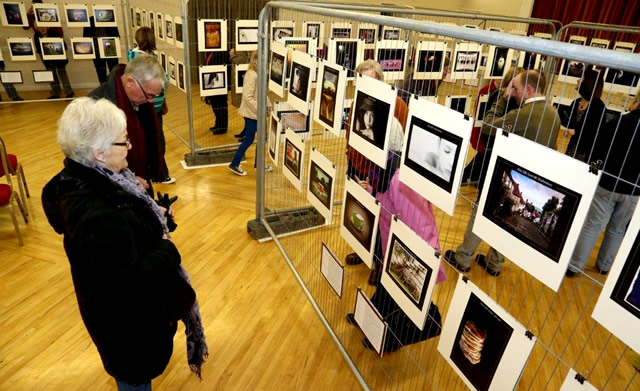 You can see all 365 photos in Trixie's 365 Project right here.
Anyone interested in purchasing any of the images can contact Trixie on 01963 34189 or by email at . All photos of the day were taken by Graham Hiscock.