Wincanton's focused community website, providing news and information including a full calendar
News » Arts/Entertainment » Pilgrim Singers
The Pilgrim Choir Celebrates Spring with a Professional Conductor
Tuesday 10 April 2012, 16:39
By John Baxter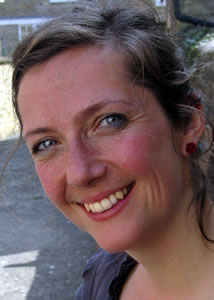 Saturday 24th March and Spring has really arrived. The sun shines and daffodils burst out all over. The Pilgrim Singers are meeting in the Baptist church hall for a day of being put through our paces by professional conductor and choir director Ruth Routledge.
Ruth lives in London where she is much in demand training and conducting choirs. She is also the daughter of Jane Fenton, founder of the Pilgrim Singers and our director.
Those of us new to the choir wondered if we were in for a rather demanding and possibly difficult day trying to please such an intimidating sounding professional. The result could not have been more different or more fun.
From the start when we were all put through an amazing series of warm-up exercises, games and special choruses we knew we were in the hands of someone who really knows just what she is doing and loves music and singing with an infectious passion. It did not take us long to find she was getting us to reach places musically we had never thought possible.

In discussion with Ruth over lunch in the sun I learnt she is finding there is a huge upsurge of interest in singing taking place in London. People who never thought they were musical or particularly talented are discovering the fun, camaraderie and sheer joy that can be experienced when singing together. Certainly that is what we are experiencing - and I am sure it is true for those who sing in many other choirs.
We practiced a range of pieces, both simple and difficult, which we will be performing at bookings and concerts that are coming up, so watch the Wincanton Window Diary for dates.

The day ended with an informal concert open to anyone who wished to turn up which combined what we had been practicing with some much less serious contributions.