Wincanton's focused community website, providing news and information including a full calendar
Headlines » Arts/Entertainment » Spectra Musica
Spectra Musica presents "The First Nowell"
Friday 6 December 2019, 15:13
By Julie Russell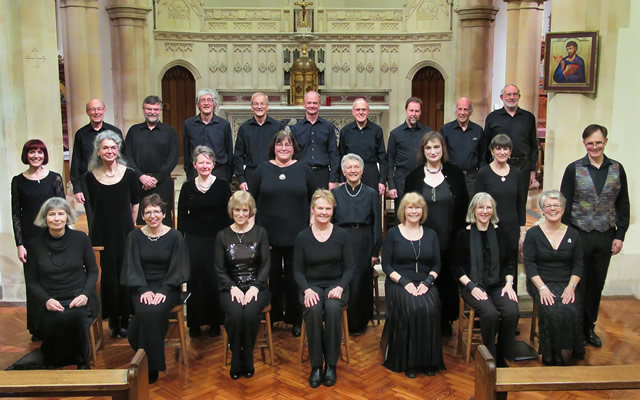 'The First Nowell' will be an enjoyable Christmas concert with some well loved carols for the audience to participate in. As well as bringing you well known music such as 'Torches' by John Joubert, 'Sir Christémas' by William Mathias and 'Masters in this Hall' by David Willcocks, you may be surprised by one or two other pieces! What, no J. S. Bach you ask? Yes, one of his motets, 'Lobe den Herrn, alle Heiden' will be performed.
This will actually be the first Christmas concert Spectra Musica has given and we are really looking forward to the evening. Oh, and will you be the person with the lucky programme?
The evening will be led by their talented Musical Director, Peter Leech, and organist Harold Jackson will feature throughout the evening.
Join us on Saturday 14th December, 7.30pm at the Church of St Luke and St Teresa, Wincanton (BA9 9DH). Tickets, priced £12 (includes refreshments), are available from 01963 350160, from or on the door.