Wincanton's focused community website, providing news and information including a full calendar
News » Neighbourhood » Roadworks
Fri 29 Jul 2022
By Wessex Water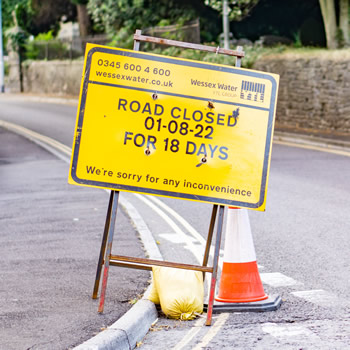 Wincanton's sewers will be given a new lease of life courtesy of a £150,000 renovation project taking place next month. Pipes throughout the town will be revitalised by Wessex Water, with much of the project being completed by engineers using robots to minimise disruption.
Tue 17 Aug 2021
By Dave Smith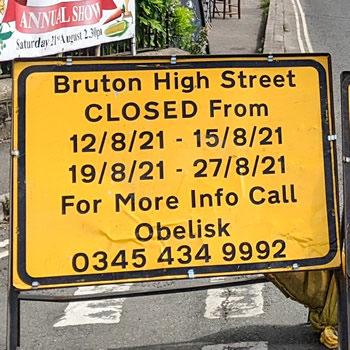 Bruton High Street has been closed for road traffic recently and will be again from Thursday. Businesses are open as usual for pedestrians, though. However, the signposted diversion route is best not attempted with an older EV. Allow me to explain.
Wed 20 May 2020
By Dave Smith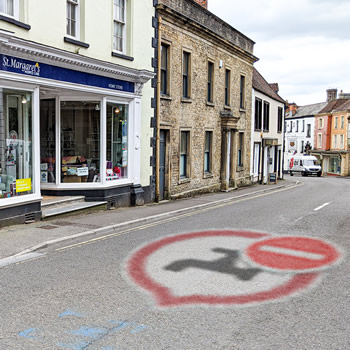 There will be a road closure on Wincanton High Street blocking all traffic for three days from 1st June to allow Wessex Water to repair a mains leak.
Wed 14 Mar 2018
By John Smith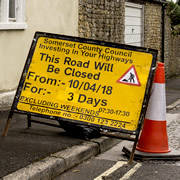 Rejoice! At long last, Somerset Highways has announced their plans to resurface Common Road. Perhaps Wincanton Museum would be interested to preserve some of the road's original surface.
Wed 8 Mar 2017
By Fanny Charles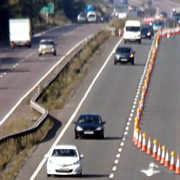 There could be an end in sight to the notorious congestion at the Sparkford roundabout on the A303 if Highways England plans for a new dual carriageway from Sparkford to Ilchester get the go-ahead.
Fri 1 Jul 2016
By John Smith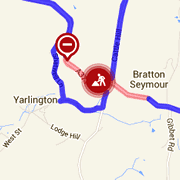 Between 4th July and 15th July road users in Wincanton, Bruton, and Castle Cary will yet again be subject to a major road closure to allow resurfacing of a section of the A371 road between Bratton Seymour and Cary Hill.
Sat 24 Oct 2015
By John Smith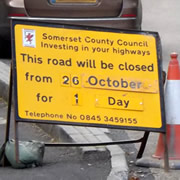 On Monday 26th October Somerset County Highways will be closing South Street for one day to allow works to be carried out on the pedestrian crossing between the Balsam Fields junction and Wincanton Primary School.
Thu 5 Mar 2015
By Fanny Charles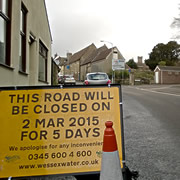 Wincanton residents and traders offer thanks to the men working on Church Street this week, for managing to finish early and bring an end to an awkward diversion affecting almost the entire town.
Sat 28 Feb 2015
By John Smith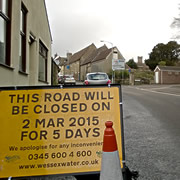 Wessex Water begins urgent work to repair collapsed drainage pipes in Church Street on Monday 2nd March. The road will be closed to traffic, with diversions in place for up to 5 days.
Wed 15 Oct 2014
By John Smith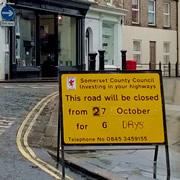 On 27th October yet more road works come to Wincanton. The top of South Street will be closed from the Market Place junction for six days to allow essential drainage work to be completed.
Tue 14 Oct 2014
By John Smith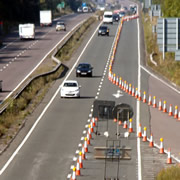 More road works on the A303 will follow on from the current works. The new works between Wincanton and Sparkford are due to start on 15th October, taking up to 49 days to re-surface the eastbound carriageway.
Tue 16 Sep 2014
By John Smith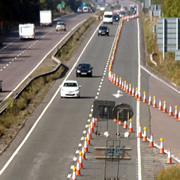 On Wednesday 10th September the Highways Agency started work to resurface a major section of the busy A303 London to Plymouth road. The work relates to sections of the dual carriageway (East and West) between Mere and Wincanton.
Sat 6 Jul 2013
By John Smith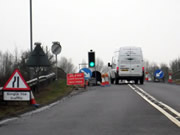 For months we have all experienced the temporary traffic lights and lane restriction on the A303 Bridge when driving to all points West. Work on the bridge will commence on 8th July and will involve a six-week closure and disruptive diversions.
Mon 1 Jul 2013
By John Smith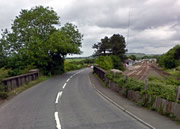 Network Rail is due to commence extensive bridge repair work on the railway bridge at Castle Cary as of 8th July. This will take place over a period of 19 weeks and the planned diversion will cause considerable disruption.
Mon 15 Apr 2013
By John Smith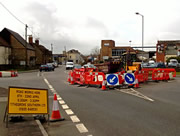 The current boom in road works throughout the area is clearly the effect of the worst winter in many years. I've unearthed some useful information about the road works at the junction of Southgate Road, Station Road and Moor Lane.
Showing 1 - 15 of 15 Articles