Wincanton's focused community website, providing news and information including a full calendar
Headlines » Crime/Police » Police
Tue 24 Oct '17, 14:33
By John Smith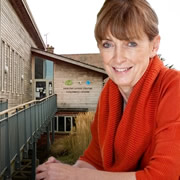 Avon and Somerset Police and Crime Commissioner Sue Mountstevens will be visiting Wincanton on Thursday 26th October 2017. She'll be hosting an informal public drop-in at the Balsam Centre.
Sun 12 Oct '14, 12:10
By John Smith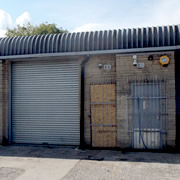 Avon & Somerset Police raided an industrial unit on the Bennetts Field Trading Estate, Wincanton, on Thursday 25th September, discovering around 100 cannabis plants.
Tue 10 Dec '13, 13:04
By John Smith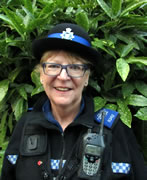 Local policing can be a sensitive subject in any conversation. However our local PCSOs are trying to take a fresh approach by working smart to reach out to the wider community. Weekly beat surgeries will take place at our Morrisons store.
Fri 15 Nov '13, 14:48
By John Winfield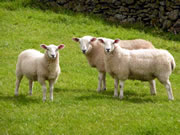 Owners of land at Temple Lane in Templecombe were shocked and horrified when they discovered a large number of their sheep dead or dying on the morning of Tuesday 12th November 2013. Police are appealing for information.
Fri 4 May '12, 11:34
By Dan Arthur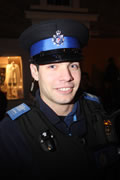 Licensees in Castle Cary have joined together with the support of the local police to help reduce crime and alcohol related disorder within the town.
Mon 16 Apr '12, 13:06
By Daniel Arthur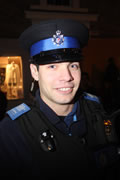 As part of a force-wide initiative within Avon and Somerset pupils at primary schools in Castle Cary and Bruton have received lessons from the police about the consequences of breaking the law.
Wed 4 Apr '12, 17:50
By Mandy Forsey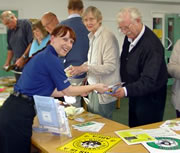 On Thursday 29th March 2012 Wincanton police community support officers presented a "Sheducation" themed crime reduction evening which aimed to help local residents keep their garden property safe.
Mon 12 Dec '11, 15:33
By Daniel Arthur
Police Community Support Officer(PCSO) Dan Arthur from the Castle Cary Neighbourhood Policing team this week returned to Ansford Academy to run the second 'Parents and Children Together' evening.
Fri 25 Nov '11, 14:57
By PCSO Dan Arthur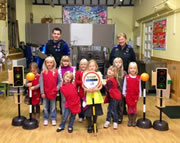 Following the recent clock change and the evenings becoming darker earlier, officers from the Castle Cary Neighbourhood Beat Team have been out promoting winter road safety with local children.
Fri 21 Oct '11, 11:48
By PCSO Jenny Maynard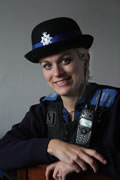 Jenny Maynard, writing on behalf of our Neighbourhood Policing Team speaks out against some myths, rumours and remarks which have been doing the rounds and makes clear the facts about local crime.
Tue 18 Oct '11, 16:10
By Daniel Arthur
Officers from the Castle Cary Neighbourhood Policing team go back to school on Thursday 20th October 2011 as part of a pilot community project aimed at building rapport and engaging with local parents and students.
Mon 21 Feb '11, 12:22
By Jenny Maynard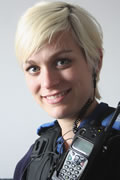 PCSO Jenny Maynard has been busy in the schools and reports on parking and anti-social behaviour.
Tue 2 Nov '10, 16:28
By Western Gazette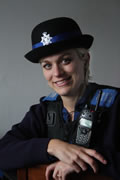 Schoolchildren in Wincanton have been put through their paces by a police community support officer during a month-long cycle safety course. The Rightrack Training Course took place for year five and six pupils at Wincanton Primary School where they received valuable lessons in road safety before it concluded last week.
Mon 23 Nov '09, 16:20
By Jenny Maynard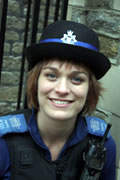 For the last two and a half years the cheerful face of Jenny Maynard had become well known around Wincanton. Here she describes just what her job entails.
Thu 28 Jan '10, 22:05
By PC Andrew Brown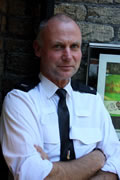 PC Andrew Brown, Wincanton Beat Manager, talks about his job.
Showing 1 - 15 of 15 Articles