Wincanton's focused community website, providing news and information including a full calendar
News » Crime/Police » Police
Licensees Club Together for Castle Cary Pubwatch Scheme
Friday 4 May 2012, 11:34
By Dan Arthur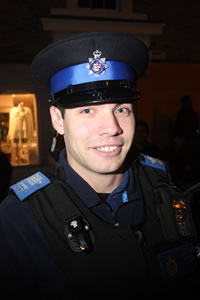 Licensees in Castle Cary have joined together with the support of the local police to help reduce crime and alcohol related disorder within the town.
The Castle Cary Pubwatch Scheme launched earlier this month and is now in full operation. The scheme works to create links between licensees, allowing information such as the identity of troublemakers to be passed quickly between each other and the police. It also provides a forum where licensees can share any common problems and discuss their solutions.
All the pubs within the town are participating and are making a united stand against alcohol-related crime.
The new Pubwatch scheme, run entirely by the licensed premises, is fully supported by the police; it forms part of a national initiative, which is proven to reduce violence and other types of criminal acts, such as drug dealing and vandalism. Castle Cary is generally a very safe place to live, work, visit and go out in during the evening. The new Pubwatch scheme further enhances this by encouraging a safer, friendly environment amongst the licensed premises.
Unfortunately a minority of people do misbehave when they've had a drink and their behaviour can impact on the safety and comfort of others. The licensed trade, which includes shops with drinks licences, have been actively encouraged to set up the scheme with full support from the police.
Evidence I have witnessed from the nearby Wincanton Pubwatch is that schemes such as this work very well in small market towns and I'm hopeful the scheme here in Castle Cary will be a great success. The message to the public is simple: behave or expect to be banned. If you are banned by the scheme, you will be banned from entering all of the participating premises.
Meetings will now be regularly held between all of the licensed premises to discuss incidents and known troublemakers. So far three people have had to be banned under the scheme following their unacceptable behaviour. Each person who receives a ban is prohibited from entering any licensed premise within the town for a specific period or even for life under certain conditions.