Wincanton's focused community website, providing news and information including a full calendar
News » Crime/Police » Police
PCSOs Teach Youngsters About The Consequences Of Crime
Monday 16 April 2012, 13:06
By Daniel Arthur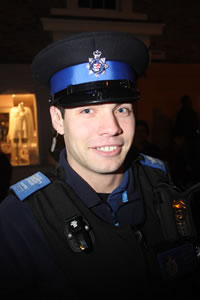 As part of a force-wide initiative within Avon and Somerset pupils at primary schools in Castle Cary and Bruton have received lessons from the Police about the consequences of breaking the law.
The lessons, created to teach young people about 'crime and its consequences', have been delivered to ten and eleven year-olds at primary schools across Avon and Somerset. During the sessions children discuss issues such as peer-pressure, truancy and personal safety, and learn how the youth justice system works. The lessons, delivered by myself and Tim Russell, will also ensure that children know the support networks available if they ever do have concerns or become a victim of crime.
Teaching Year 6 pupils is a really great opportunity to speak with children before they start secondary school and, at ten years old, is also the age that they reach criminal responsibility. It's important to make sure that children understand the long term consequences of criminal behaviour, having a criminal record can affect your future job prospects and can even cause you to be denied entry to other countries.
The majority of young people are law-abiding citizens, and this session also provides the tools some youngsters may need to make the right choices and feel confident to say no.
To find out more about what your local neighbourhood policing team are doing in your area visit the Constabulary website at www.avonandsomerset.police.uk.