Wincanton's focused community website, providing news and information including a full calendar
News » Arts/Entertainment » Pilgrim Singers
The Pilgrim Singers raise £1000 for the CAT Bus
Monday 2 March 2020, 17:00
By David Winter & Janet Lowe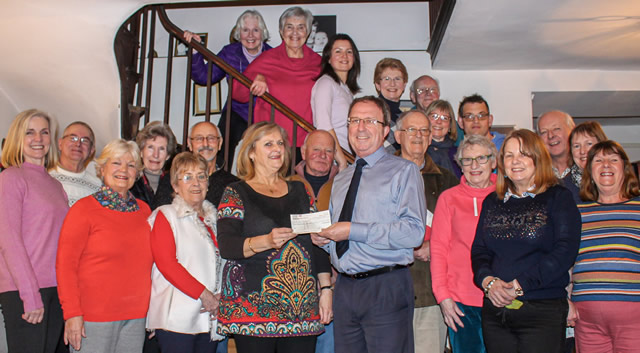 The Pilgrim Singers can always be relied upon to give an audience a full evening's entertainment and their concert held in Wincanton Baptist Church just before Christmas was no exception.
The programme was seasonal, consisting of well balanced and sensitively performed choir pieces from Handel to spirituals. There were also beautiful solo items from a very young lady, Clementine Harper, stunning soprano performances by Stephanie Edwards and two fine items from choir members Sheila Kitts and Phil Lewis. Graham Stride provided an amusing reworking of the wording of some well-known carols to apply to Wincanton, and Margaret Kelly related the Shepherds' nativity experience from the book of Luke.
The choir is fortunate in having a concert pianist, Elaine Korman, as accompanist and soloist, and where would the Pilgrim Singers be without their conductor and director, Jane Fenton, to whom so much is owed?
The concert was held in aid of the South Somerset CAT Bus that provides much needed local transport and which needs to raise up to £20,000 annually from voluntary donations. £1000 was raised on the night for this charity.
As the Pilgrim Singers returned to rehearsals in January, Mike Rowlands, representing the CAT Bus, came along to receive a cheque presented to him by Jane Fenton, as choir members looked on.
Written by David Winter and Janet Lowe. Photo by John Baxter.