Wincanton's focused community website, providing news and information including a full calendar
Headlines » Arts/Entertainment » Books & Authors
New Local Book - Cycling the Somerset & Dorset Railway
Thursday 27 June 2013, 17:14
By Robin Summerhill
The Somerset and Dorset Railway, that ran from Bath to Bournemouth and was closed by Dr Beeching in 1966, ran straight through the area covered by Wincanton Window. Entering our "patch" at Evercreech, it ran through Lamyatt, Wyke Champflower, Cole, Wincanton, Templecombe and Henstridge, leaving our part of the world at Stalbridge on its way further south.


Site of Wincanton railway stations, then and now
The course of the line has been in the news recently. In April and to the north, the Two Tunnels Greenway opened between Bath and Midford, giving a through off-road route for walkers and cyclists for most of the way between Bath and Midsomer Norton. Then in May and to the south, the North Dorset Trailway opened its missing link at Stourpaine, and provided a walking and cycling route all the way from Sturminster Newton to Blandford Forum. Both of these new routes follow the course of the old S&D Railway.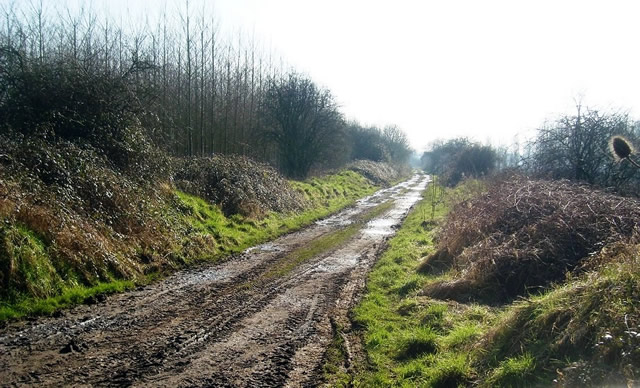 The trackbed at Marsh Lane, South Cheriton
Would it ever be possible to link up these two to give a cycling and walking route all the way from Bath to Poole via Wincanton? Whilst of course there is now no trace of the line through Wincanton itself (Pines Close and Cavalier Way now stand on the site where the station used to be), much of its route through our part of the world is still visible, either simply abandoned or being used as farm tracks. Once beyond the A303 bypass, for example, there is a long section being used as a farm track as far as Horsington, and if this could be re-used as a footpath and cycle track it would give a straight and almost level route virtually all the way to our closest railway station at Templecombe.
Local author Robin Summerhill has been looking at just these possibilities in his new book, "Cycling the Somerset & Dorset Railway" which examines the options for a cycle ride or walk over the old railway route, broken down into easily manageable sections of about five miles each way. The bike ride or walk stays as close to the former railway formation as possible. Sometimes this involves riding along the former trackbed where this has now been converted to a footpath/ cycle track, and at other times it takes to the road whilst keeping as close to the former railway line as it is reasonably possible to get. There are also sections described where it is possible to walk the route of the old line which are not necessarily suitable for bike riding.
The book also looks at the situation over the whole line today. It identifies sections where the former railway line is still accessible on foot (on official or unofficial footpaths), sections of the trackbed that are now used as private farm tracks, sections which have been lost to redevelopment since closure, and sections that have been returned to agriculture.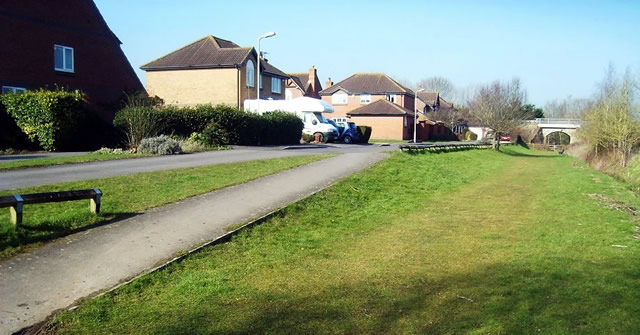 The site of Henstridge station, now Old Station Gardens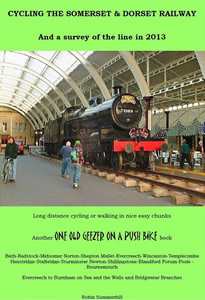 The people who my be interested in this book are cyclists or walkers looking for a new area to explore, railway enthusiasts seeking to find out "whatever happened to" the S&D, and local residents who might have realised that there was once a railway that used to run through their town or village but they never really knew where it went.
The book is self-published, so it will only be available from independent bookshops (Bailey Hill Bookshop in Castle Cary is the closest for the Wincanton Window area), some of the local Tourist Information Centres and museums, or direct from Robin himself via his website www.robinsummerhill.co.uk. It is also available as an e-book, also available direct from the author.
The retail price of the hard copy book version is £15.95 (ISBN 978-0-9576369-0-3), the e-book is £7.95, and the CD version is available at £8.95. All prices include postage and packing when purchased direct from the author.