Wincanton's focused community website, providing news and information including a full calendar
Headlines » Arts/Entertainment » Spectra Musica
A New Conductor & Programme for Spectra Musica
Friday 9 January 2015, 15:39
By Jane Jones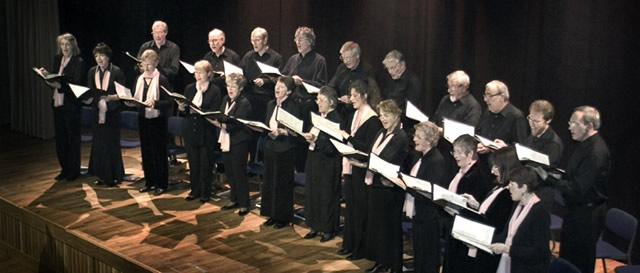 New Year, New Musical Director: Peter Leech
Spectra Musica welcomes their new and extremely talented Musical Director in January. Peter Leech has over 25 years' experience as a choral and orchestral conductor, composer and musicologist. He will be maintaining the group's eclectic programmes which have brought so much pleasure to audiences.
Peter's first concert with the group will be on Saturday 21st March at the Wincanton Catholic Church. For more details call 01749 860457.
Come and Sing Day
On 28th February, Peter Leech will lead a 'Come and Sing Day' in the Cheap Street Methodist Church, Sherborne. This will include Lotti's Requiem and Gershwin's Porgy and Bess. Concert pianist Anita D'Attellis will be performing and accompanying once again.
Tickets cost £15 to include music. For more information and application forms contact Sarah Bignell: 01963 370447, .
Spectra Musica is a chamber choir which rehearses in Wincanton. New members are welcome, particularly basses. If you are interested, please contact Elizabeth Carter on 01747 841431 or come along on 28th to learn more.