Wincanton's focused community website, providing news and information including a full calendar
News » Arts/Entertainment » Books & Authors
New Book Tells the Story of Wincanton's Great Entrepreneur
Saturday 28 May 2016, 19:52
By Fanny Charles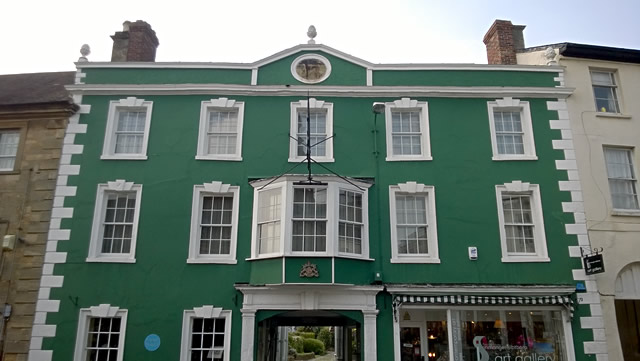 A new book* by local author and retired solicitor Peter FitzGerald tells the story of Nathaniel Ireson – the man who transformed the centre of Wincanton – and contributed as an architect and as a master mason to some of the greatest West Country buildings of the 18th century.
The great fires which swept through many towns in previous centuries caused death, misery and destruction at the time, but the legacy was sometimes a renaissance of town centres, thanks to the talents of local architects and builders. The Bastard Brothers of Blandford Forum are the best known in this area, while Christopher Wren – who was born in East Knoyle – set his stamp on the city of London.
Nathaniel Ireson, who was born in Warwickshire, made his mark on Wincanton, where the great fire of 1707 burned most of the town centre. Three of the coaching inns which are such a feature of our town were built by Ireson, whose house can be seen at the top of Ireson Lane, opposite the junction of the High Street and Bayford Hill with Common Road.
As a master mason, Ireson (1689 to 1769) worked on many of the region's most famous properties – including the great Palladian mansion at Stourhead, Crowcombe Court on the Quantocks, Thomas Archer's Chettle House near Blandford and Archer's own Hale House in Hampshire.
Buildings he designed entirely or in part include the Greyhound Inn, Dolphin Inn and the (currently closed) White Horse Inn in Wincanton town centre, Ven House at Milborne Port, Redlynch near Bruton, Spetisbury House and Encombe in Dorset, and Widcombe Manor near Bath.
As an architect his style is described as provincial baroque, but he also worked in Palladian style and in "wild baroque" – an example of which is the monument he designed for his daughter Mary at Stourton Church.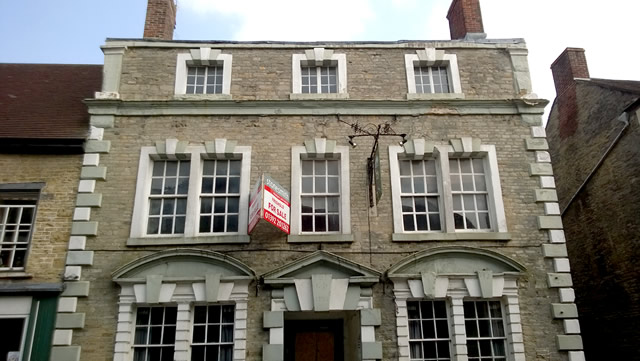 Ireson also opened a quarry at Wincanton and set up a pottery which produced delft ware from 1739 for 15 years.
Peter FitzGerald, who lives near Wincanton and has a particular interest in architecture, has undertaken extensive research which has uncovered the very large number of houses, churches and other buildings on which Ireson worked.
He makes a strong case for the importance of this neglected architect-builder-entrepreneur, who became Wincanton's biggest employer and principal citizen. It is sad that his name is no longer known outside the town, but FitzGerald's fascinating new book – Nathaniel Ireson of Wincanton, Architect, Master Builder and Potter – should redress that situation (and raise money to restore the imposing Ireson statue in Wincanton churchyard).
* Nathaniel Ireson of Wincanton, Architect, Master Builder and Potter, is published by Dorset's Dovecote Press, hardback, price £15.