Wincanton's focused community website for news, views and information including a full calendar
Headlines » Arts/Entertainment
Lewis Barfoot will won't be performing in Buckhorn Weston this April CANCELLED
Monday 26 March 2018, 17:00
By John Smith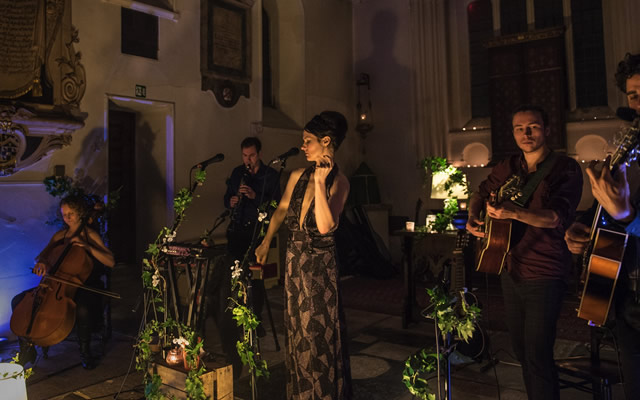 [UPDATE: 05-04-2018] Sadly, due to poor advance ticket sales, the Lewis Barfoot Trio concert scheduled for Sunday 15th April at Buckhorn Weston Church has been cancelled. Lewis said that they were disappointed because a great deal of work was done to prepare for the event.
She confirmed that everyone who bought tickets will receive a full refund from WeGotTickets. For anyone willing to travel to Stroud, there will be another concert there in The Prince Albert on Sunday 29th April.
---
[ORIGINAL:] The Lewis Barfoot Trio will be performing at St. John the Baptist's Church in Buckhorn Weston, North Dorset SP8 5HS, on Sunday 15th April 2018. Doors open at 7:30pm.
Half-English, half-Irish, Lewis is a Nu-folk singer, and for this concert will be accompanied by cellist Maria Rodriguez Reina and clarinettist Matt Dibble. The supporting act will be local singer Ellie Heale, whom Lewis believes to be an emerging talent.
This event is a follow-up to Lewis' first Buckhorn Weston concert, held at the same venue in December 2016. The concert was a big success, and even had members of the audience dancing in the aisles to a song called Taranaki.
Born and raised in Walthamstow, London, Lewis was given the name Louise at birth, but as often can happen, given names can mutate. In this case her older sister, Allison, gave her the name Lewis as a sort of sisterly pact, and it stuck. Whilst Lewis is London-based, her sister lives locally.
Lewis trained as an actor at ALRA, but also had a natural talent for singing. One of her first professional jobs was at the Edinburgh Festival, where she played Macbeth in Macbeth the Panto. She once played opposite American actor (and once London director) Kevin Spacey, in a production of Richard II at The Old Vic. However, Lewis' main focus is now her music.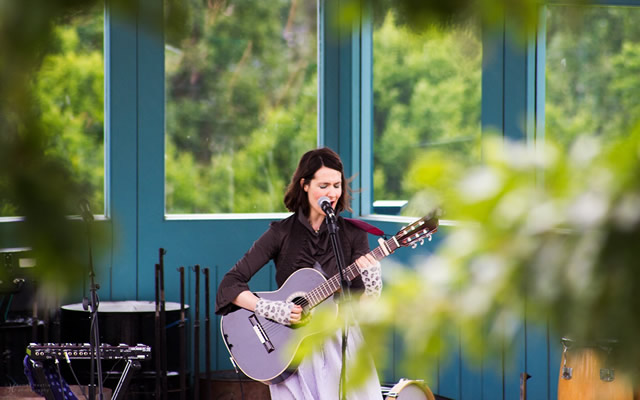 Lewis got involved in Gaelic acapella, singing with a group called Rún. Having played at many venues, performing at Glastonbury in 2011 must surely be one of the highlights of her career, during which she has produced a single called Wise Owl and a five-track EP called Catch Me.
Next week, Lewis is back in the studio (Soup Studio in London) working on her first album – Folkalism – aiming for a spring 2019 release. From that album, the song White Dress is being released as the next single on 30th April. The new single, and no doubt other songs from the album, will feature in the coming concert.
Folk and Honey says Lewis is "best known for the ethereal poise of her crystal singing voice". Irish Radio International described her as a producer of "delicious music: a massage of the heart, a whisper to the soul". Her first recording, the independently released EP Catch Me, as heard on Johnny Coppin's The Folk Show on BBC Radio 2, contains five songs from her Vocal Voyages collection, inspired by a year of world travel. Invisible Filter described it as "Utterly brilliant".
Tickets for the Buckhorn Weston concert can be purchased in advance via www.wegottickets.com for £10, or on the door for £12.50.
For more information about Lewis go to www.lewisbarfoot.com and www.lewis-barfoot-theatre.com.