Wincanton's focused community website, providing news and information including a full calendar
Headlines » Arts/Entertainment » Wincanton Film Society
Jack Ryan: Shadow Recruit – Showing at The Bear, Monday 2nd June
Thursday 29 May 2014, 17:14
By John Smith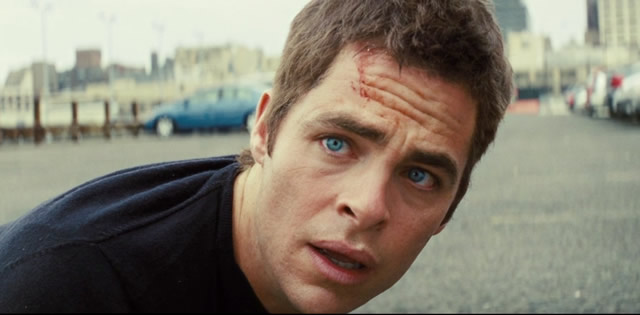 Wincanton Film Society is showing – Jack Ryan: Shadow Recruit – at The Bear Inn, Wincanton on Monday 2nd June at 7:30pm. Entry is only £5 on the door. Why not take advantage of this opportunity and make it a "Film & Food" night out. Contact The Bear on 01963 32581 and ask them about their Film Night Meal Deal. Grab your meal deal on the night and watch while you munch.
Synopsis from Rotten Tomatoes:
"This film is based on the character created by bestselling author Tom Clancy. Jack Ryan is a global action thriller set in the present day. This original story follow a young Jack (Chris Pine) as he uncovers a financial terrorist plot. The story follows him from 9/11, through his tour of duty in Afghanistan, which scarred him forever, and into his early days in the Financial Intelligence Unit of the modern CIA where he becomes an analyst, under the guardianship of his handler, Harper (Kevin Costner). When Ryan believes he's uncovered a Russian plot to collapse the United States economy, he goes from being an analyst to becoming a spy and must fight to save his own life and those of countless others, while also trying to protect the thing that's more important to him than anything, his relationship with his fiancée Cathy (Keira Knightley)."
Wincanton Film Society shows films locally at two separate venues: The Bear and King Arthur's. King Films at King Arthur's are planned in advance and included in our printed programme. Films at The Bear are booked individually month by month, allowing us to screen blockbusters when they are released to DVD (or earlier by agreement). You can help WFS in several ways.
Come to any of our venues and simply enjoy the films.
Help us to advertise our films nights using Facebook and Twitter.
Why not consider joining the team? Some folks call this the committee, but we are really just a bunch of people who like watching films. Join us and help to spread the workload.
Let us know what you think. E-mail your views and suggestions to – .
The 2013/14 Film Season at King Arthur's is now drawing to a close. The final film of the season at the School will be Captain Phillips on 18th June. The new 2014/15 season will start in September. Watch out for the new film list here on the Wincanton Window, and on wincantonfilm.co.uk.