Wincanton's focused community website, providing news and information including a full calendar
News » Arts/Entertainment » Pilgrim Singers
Help for Heroes Concert Survives the Rain
Tuesday 24 July 2012, 11:59
By John Baxter
Considering the possibility that our wonderful summer would throw us more rain, those planning the Pilgrim Singers' concert at the Dogs on the 7th of July were able, as a result of the generosity of Ridemore, Wincanton and Bradson, Wincanton, to provide those who came with the shelter of a marquee and gazebos. This made all the difference, for surprise, surprise, after holding off for nearly twenty minutes, the weather decided to settle down and pour continuously.
Such was the amazing quality of the singing and the sterling British perseverance of the audience - who arrived suitably loaded with food, drink, wellies and brollies, that despite having the chance to run away during the interval, almost everyone stayed to the end and took part in a rousing rendition of the full, politically dubious words of Rule Britannia.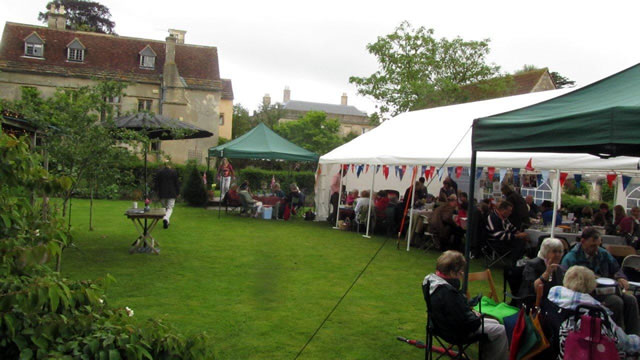 The programme contained a similar mix of material as the choir had sung at the earlier concert in the Parish Church, and the same soloists from Leweston School again performed at their very high standard. This was, however, a largely different audience and certainly the whole concert appeared to be appreciated by them and the evening went with a swing despite the inclement weather.
Our very limited discomfort however, made us all the more aware of those the choir were singing for, those who have been wounded in action. To bring this home we had Richard Lupton, the South West Co-ordinator of Help for Heroes, to tell us what is being done with the money that is raised. In this case over £1000.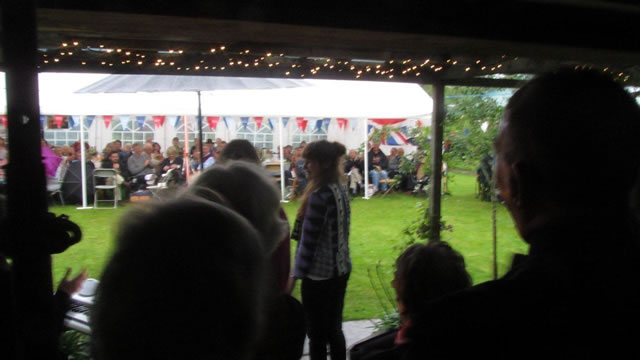 The choir were able to sing from the shelter of a gazebo and the summer house.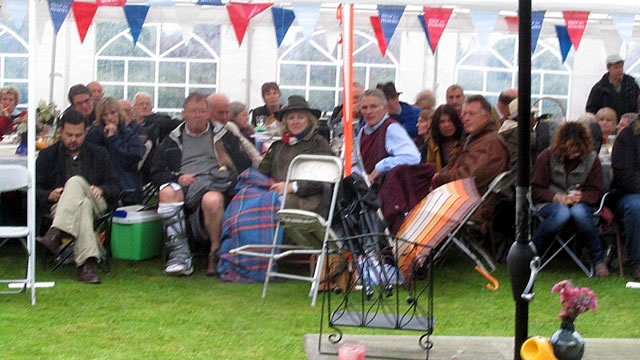 The audience sat packed in around tables with their picnics.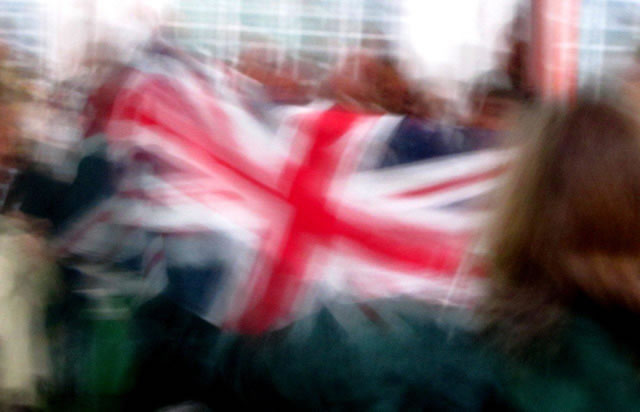 Britannia ruling the waves.