Wincanton's focused community website, providing news and information including a full calendar
Headlines » Shopping/Retail » Wincanton Street Market
First Wincanton Street Market This Sunday
Thursday 12 September 2013, 23:00
By John Smith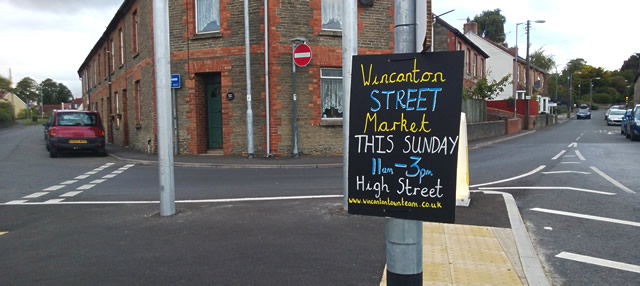 Wincanton has a history of being a "Market Town". So do a goodly number of other towns in the general area. For years Yeovil has run a regular market. Wincanton is different because it's actually a genuine Market Town, established historically by the giving of a Royal Charter by Queen Anne.s
The Town Team was formed on the back of The Mary Portas Initiative, and after many months of hard work and planning the Team is ready to bring the market plans to our High Street. This will start with three trial markets on the following dates:
Sunday 15th September 2013
Sunday 20th October 2013
Sunday 17th November 2013
The New Wincanton Street Market has been designed to be a family affair. There will be something for everyone, and all ages at each of the markets.
Stalls reserved at the time of writing:
Pure pigs – speciality meats
Moonraker Preserves – jams and chutneys
Fudge
Jewellery
Abridged Designs – personalised typography
Neals Yard Remedies
Funky Buddha – homewares
Craig Askew – artist
Solistics – beauty studio
Flower Essences
1 Image Photography
Patchwork
Beauty products
Phoenix Cards
Talitha's Cakes
Wooden toys
Furniture
South West Mountain Sports
Sugar and Spice Portuguese bakes
Ice cream
The Slipped Stitch – knitting yarns
Magic Pumpkin Cushions
The goal is to have local crafts and foods to encourage support of the local economy. If local artisan tradespeople have success at our Street Market, maybe some of them will graduate to joining our High Street traders making our High Street even better.
For the opening market there will be street musicians, and especially for the young ones there will be a teepee tent and a story-teller. So the young ones can hunker down under cover and hear great stories. As this is the first of the trial markets there will also be a special prize of a £5 voucher to the first 10 families who come to the Wincanton Town Team Stall.
This is a marvellous opportunity for residents and visitors to appreciate just what happens in Wincanton and the surrounding area.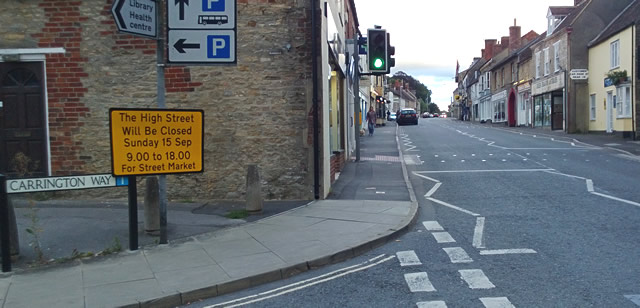 For each of the markets there will be a road closure in the High Street between Carrington Way and the entrance to the Memorial Hall Car Park between the hours of 9.00am and 6.00pm to allow enough time for the setting up and dismantling of stalls.
The planning and execution of events like this is the easy bit. The hard part is drumming up the support to make them successful. So come out and experience our new market on Sunday, and tell others about it.
If it succeeds Wincanton will be a better place and by having a consistent monthly market people from all over will find out and come to visit this beautiful historic town. It could even become the basis of the future local economy in the High Street.
The Wincanton Town Team invites you to be part of the success of this market. Help re-establish Wincanton as a genuine Market Town by Royal Charter, to put Wincanton front and centre on the map of places of interest to visit.