Wincanton's focused community website, providing news and information including a full calendar
Headlines » Shopping/Retail » Wincanton Post Office
Fire at Wincanton Post Office
Thursday 10 July 2014, 18:09
By John Smith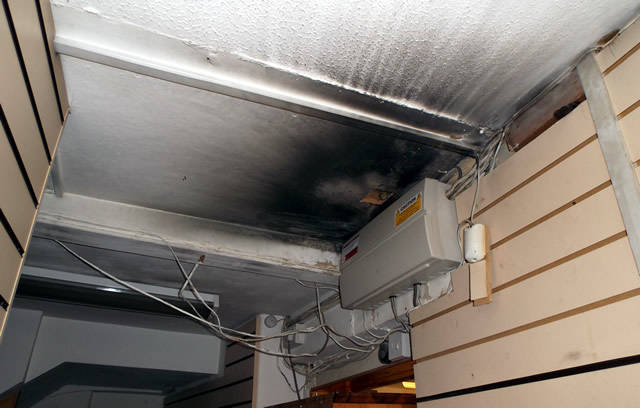 On Monday 8th July, at the start of a normal working day at Wincanton Post Office, the temperature in the shop was certainly raised when the fuse box overheated and burst into flames. If it wasn't for the alertness of Postmaster Nigel McCormack we could have been running a story about the Post Office being gutted by flames. Like most fuse boxes it was sited high on a wall, in this instance under the floor of the apartment overhead.
Thankfully the fire was extinguished, but the shop was closed for the day to allow replacement and repairs. At 4.00pm on the day of the fire Malcolm McCormack confirmed that the offending fuse box had been replaced and all was well.
The Post Office was back to normal opening hours the next day.