Wincanton's focused community website, providing news and information including a full calendar
Headlines » Arts/Entertainment » Bruton Dub Club
Bruton Dub Club Celebrates Six Months on 14th February
Sunday 1 February 2015, 09:28
By Mat Runacre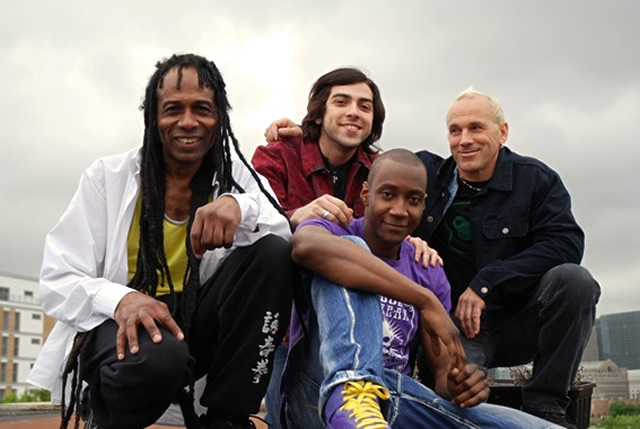 The Bruton Dub Club celebrates its first six months with their show on Saturday 14th February, featuring the welcome return of Trench City, Roots Inspiration Sound, MC Clapper Priest, MC Mvp, MC Levi P and DJ Raw Footage. It will be sweaty!
With a groovy sound that takes you to the gentle days and raucous nights of the Caribbean, Trench City is a group with the passionate belief there are no musical genres that can't be welded together into a beautifully crafted song. Trench City takes risks with many styles of music. From sparkling afro highlife guitars with laid-back reggae beats to classic soul/rock with funky Caribbean vibes, the band is all about creating new musical fusions, but always with a groove that gets your feet moving.
Trench City creates an uplifting vibe of sweet harmonies mixed with rootsy beats. With a great album to promote, Coming with the Force (available on i-Tunes), a solid four years gigging around the UK supporting the likes of Asian Dub Foundation and Fun Lovin' Criminals, a brilliant reception at Glastonbury Festival and a clutch of new material for the next album, Trench City will bring the joy.
Bristol based Roots Inspiration Sound brings their heavyweight roots reggae and spiritual dubs, retaining the original concept and tradition of the music, hence carrying a conscious and spiritual message in the lyrics of the music.
The evening is hosted by lyrical wizard MCee extraordinaire Clappers Priest. A regular singer/MC at Londons' Reggae Club, Passing Clouds, Reggae Roast, Notting Hill Carnival, Glastonbury and many others...he's at your lyrical service with his unmistakable, uniquely original style of blending Jamaican dialect with UK English, to produce sounds for your acoustic pleasure.
MC MVP is a local MC/rapper who, until September 2014 was based in Bruton. Now studying at uni, he still visits frequently, mainly for performing at the newly established Bruton Dub Club, flowing lyrics on many genres from dub/reggae to all spectrums of drum and bass. Writing lyrics since 2010 gives him five years under his belt as we head into 2015. Joining him again are Levi P and Raw Footage.
Saturday 14th February, 8.00pm - Midnight
£5 on the door at The Bruton Club, Quaperlake Street, Bruton
Advance tickets from The Green Monkey Juice Bar, Bruton High St.
01749 813244, .